Timothy Christian Jr/Sr Banquet- Dancing
25
signers.
Add your name now!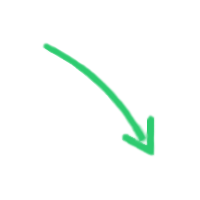 25

signers.

Almost there!

Add your voice!
Maxine K.
signed just now
Adam B.
signed just now
We respectfully ask that the administration consider our position on this aspect of the Jr/Sr that we (those who have signed) feel must be changed. Dancing has always been the norm for social events similar to the Junior/Senior. However, currently we do not any form of dancing in the TCS Jr/Sr. We understand that there are very practical concerns (i.e: biblical aspects, vulgarity, subjective standards of dancing, gray areas as to ground rules, and cooperation from students) Listed below are reasons as to why we believe the banquet should include dancing and solutions to above mentioned problems:
Item #1: Biblical Aspects
Dancing, when done in a proper way, adheres to biblical standards.
1. Psalm 149:3- Let them praise his name with dancing, making melody to him with tambourine and lyre!
2. Ecclesiastes 3:4- A time to weep, and a time to laugh; a time to mourn, and a time to dance;
3. Jeremiah 31:13- Then shall the young women rejoice in the dance, and the young men and the old shall be merry. I will turn their mourning into joy; I will comfort them, and give them gladness for sorrow
4. Psalm 30:11- You have turned for me my mourning into dancing; you have loosed my sackcloth and clothed me with gladness,
5. Psalm 150:4- Praise him with tambourine and dance; praise him with strings and pipe!
6. 2 Samuel 6:14- And David danced before the Lord with all his might. And David was wearing a linen ephod
7. Psalm 150:1-6- Praise the Lord! Praise God in his sanctuary; praise him in his mighty heavens! Praise him for his mighty deeds; praise him according to his excellent greatness! Praise him with trumpet sound; praise him with lute and harp! Praise him with tambourine and dance; praise him with strings and pipe! Praise him with sounding cymbals; praise him with loud clashing cymbals!
As we can see, the Bible has clear mention of dancing, and is always pointed out as a form of worshiping GOD.
Item #2: Rules for dancing
This is the one aspect that is of most concern. If we were to institute dancing, then naturally the worries are: Will students behave inappropriately? Will there be one person who takes advantage of this new found freedom? Here are some basic answers:
1. 1 Timothy 4:12 states "Don't let anyone look down on you because you are young, but set an example for the believers in speech, in conduct, in love, in faith and in purity." We as upper-classmen of Timothy want to be examples, but in order to do this, we need certain social opportunities. We understand that this would be a great privilege to have dancing; we would like to prove ourselves as godly, mature young adults, who can handle responsibilities and can have clean fun.
2. If the administration decided to implement dancing, the students would realize that this is a very big step for TCS. We understand that the matter would now be in our hands- to behave appropriately and maintain the trust that the administration has now given us.
3. While it is true, that dancing and the level of appropriateness can be subjective, everyone has a certain basic understanding of what is appropriate and what is inappropriate. We must also trust that as fellow believers in Christ, no one has a completely skewered version of what is acceptable and what is not. Generally speaking, we all have a basic knowledge of the foolishness of displaying oneself inappropriately in a school setting.
4. We also urge the administration to realize that we also have dress code rules for the Jr/Sr. The students receive a very clear set of guidelines of what is and is not acceptable to wear to the Junior Senior. One can easily make the argument that dressing and outfit choices are very subjective, yet TCS has been able to come up with clear guidelines with clear standards. Thinking in these terms, it is VERY possible to create a set of rules for dancing and seeing that the students follow it.
5. It is very clear that students understand that when there are rules, there are also consequences. By signing this petition, we are allowing ourselves to be subject to policing ourselves and on the very unfortunate occurrence- consequences.
ITEM #3: Specific Rules
These are rules that we are agreeing to and are giving the administration to adopt into their policies: (We have taken these rules from other school policies)
1. No straddling legs
2. • No bending over
3. • No grinding
4. • No inappropriate touching
5. • No overt and/or prolonged public displays of affection
6. • Break dancing must be performed safely
7. appropriate dance (no moshing, body surfing, slam dancing, grinding, sexually charged/explicit dancing or any type of dance which could be deemed inappropriate for school)
8. Touching one another in inappropriate places.
9. Any other actions that a chaperone deems inappropriate.
- STUDENTS MUST SIGN A CONTRACT AGREEING TO FOLLOW THESE RULES. Students who do not adhere after 2 warnings will be banned from dancing at any time again during the course of the night. This however, will not go on their record. However, arguing over the decision or causing a disruption will lead to a mandatory detention the next day. Those in authority have the final word, and their decision must be respected and upheld. Parents and students may NOT dispute/ cause interruptions later on or at any other time.
Item #4: Provisions:
1. If dancing is approved, what would follow next is a submission of all lyrics and music to be played at the dance. The ONE AND OFFCIAL submission would be handed to Miss. McKay for review. Christian songs need not be the only songs on the list of submissions, however, any other music must not have a rude lewd, lyric/ slurs (the same rules for Riot Night)
2. The Pines Manor already has facilities to host dancing, therefore the dancing would be done in the same venue
3. VERY IMPORTANT: if dancing were to be approved, then it means that we have taken full responsibility and have a clear understanding of the implications of TCS's willingness. However, classes "down the line" may not see it in the same light. So if administration desires, they do NOT have to extend dancing to future classes unless classes seem to be requesting it. We have found it easier to represent the class of 2014 and 2015 solely as taking responsibility for this year's actions ONLY.
Item #5: Other Christian Schools
Many other conservative Christian schools hold multiple school-supervised dances. We would like Timothy to join the list of Christian schools across the countries that provide dances. With chaperones, approved music, and a high expectation as [potentially the first group of juniors and seniors to have dancing at the banquet, we take this very seriously, and hope that the administration considers this petition.
(SCHOOLS WHO HAVE OPEN POLICIES ON THEIR WEBSITES: SOME OF WHICH WE HAVE QUOTED/ REWORDED IN ITEM 3)
1. Rockford Christian School, IL
2. Valley Christian School, CA
3. Capistrano Valley Christian Schools, CA
4. Greater Atlanta Christian School, GA
Thank you very much for taking time out of your busy schedule to read this petition. This is a big step for TCS. Please prayerfully consider our requests and let GOD guide you to what is the best decision for our school. We have merely expressed our strong desires, but we will support any clear decisions you make.