Time to open NY Privately Owned Fitness Centers & Gyms.
219
people have signed this petition.
Add your name now!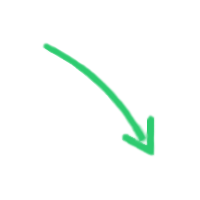 219

people

have signed.

Add your voice!
Maxine K.
signed just now
Adam B.
signed just now
Dear Governor Andrew Cuomo and Suffolk County Executive Steve Bellone,
It is time to open New York Privately Owned Fitness Centers and Gyms.
Many small businesses were ahead of the state, and even national government. We understand you have a job to do, and so do we. Our trainers, coaches and staff work with people in our facility on a daily/weekly basis to ensure a strong metabolic health. A health that is BUILT, not bought. Why then, can a responsible trainer/coach/compliance ambassador not perform their job as a Preventive Health Professional?
I'm sure you have been, and will continue to receive countless emails, texts, phone calls. Look for us on your caller ID! We will continue until our voice is heard! If you feel that the good people of New York can go into a store, touch things and walk over the same areas without cleaning/disinfecting between each touch ...then why are those same good people unable to responsibly continue their journey of health under the supervision of their trainer/coach/compliance ambassador? Where the staff has the rapport and respect of the individuals they work with...and those individuals are ready AND have already PROVEN that they will vigorously clean and disinfect the equipment they use, and have adhered to distance practicing within the "gym" environment already.
We know not all "gyms" are created equal. Please reconsider private community based gyms, especially those that have reduced capacity options. I firmly believe that people would be safer in our facility and other privately owned facilities than they would be walking into a market. The processes that we will have in place will ensure that social distancing signage/enforcement, reduced capacity, temperature test before admittance, cleaning solution provided to each member in their own personal spray bottle, towel required, mandatory cleaning before and after use of equipment, increase of janitorial cleaning staff, and turning away staff/clients that present symptoms. Again when businesses are grouped as a whole, it's easy to say "shut down all gyms" without looking at each business uniquely and the processes/procedures that can be put in place.
One stroll through the store and you can see countless people touch things with ZERO disinfecting before the next customer comes along and touches the same product on the shelf. We know people need food. In the last decade or so, more people have woken up to the fact that many things begin and end with our health or lack thereof.
As a health and fitness facility that works with people to reduce their current risks of chronic diseases such as obesity, Type-2 diabetes, high blood pressure, etc., why would that not be considered an essential business? Our fitness community knows and respects each other as a family. They look out for each other. They work to achieve common goals. We have no doubt, they will work together to move beyond this season of confusing and frustrating times.
To our WRP Fitness Family and the preventative health community at large....we'll continue to fight for you!