Time For the WALL to FALL TEAMWORK is KEY
38
people have signed this petition.
Add your name now!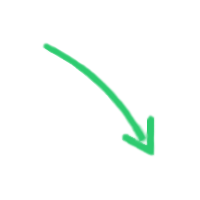 38

people

have signed.

Add your voice!
Maxine K.
signed just now
Adam B.
signed just now
We the members of the American Legion Post 96 feel that the time has come once again to raise community awareness about a very dangerous issue in our town. The slope of the driveway of the legion becomes covered in snow and ice during the winter despite regular plowing and our members salting it by hand. The inclement weather causes the slope to be icy, hampering drivers from gaining traction on the hill. Our members, patrons, and delivery people are left to dart out onto the highway without stopping and being able to adequately look for traffic. We have already seen many near miss accidents this year as well as in previous years. We have requested many times in the past that the wall/boundary in the driveway between the legion and the ball field be altered at no expense to the town. The members of the legion have offered to install a gate between the ball field and the legion at our expense to enable people to enter and leave the legion property without using the highway exit during the winter. The gate would be locked during the rest of the year still ensuring the safety of the children during the warmer months when the ball field is in use. The answer from the town board is always "no". Our legion has been a part of the community for decades. Our members have been a source of assistance and support to people in need, veterans, and children in our small community most times without public knowledge. We host many veteran events and public fundraisers for various organizations and private groups. We take pride in what we do for others, however we cannot take pride in the fact that in the winter public safety becomes an issue. We are asking that our town board work with us in assuring the safety of the men, women, and children who come to our legion as no one wants to see lives lost in accidents that could be easily prevented.
Proud supporter of Medaryville for more than 50 years
Donated the land for approx. 47 years / Sold when we were most vulnerable. Sale involved a small handful and wasn't a member vote
We understand child safety during summer baseball but what about the safety of families leaving the Legion? Are they not important?
We have been told to Salt the slope and I do quite often but is that the best solution?
I can see why at least one member of the board might think that, since he is our "competition" and I'm sure us reopening caused a substantial number drop. Makes it hard when you are trying to sell your establishment and the numbers dont look great.
We offered to fund and build a a much better alternative, i.e. A GATE.
We requested once last year only for it to be tabled and later decided against. Whats it going to take? The town has been notified of an IMMINENT SAFETY ISSUE twice now. One of our lounge Bartenders is pregnant, if she were to be struck on the HWY, which she nearly was the first week of the cold snap, because this wall wasn't removed I assure you the wall wouldn't be the only thing being changed. Join us at the meeting on feb 20