Animals in Albania need your help! Hilfe für Tiere in Albanien!
2249
people have signed this petition.
Add your name now!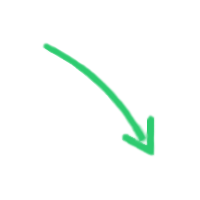 2249

people

have signed.

Add your voice!
Maxine K.
signed just now
Adam B.
signed just now
Animals in Albania need your help! We urgently ask all animal lovers to sign our petition to rescue stray animals in Albania! Animal lovers in Albania are in despair! We are demanding that: THE KILLING OF STRAYS MUST BE STOPPED IMMEDIATELY! Every evening as night falls, dogs are being slaughtered in the country's city streets. Whether killed or just badly injured and still alive, they are quickly removed and transported for burial to distant out-of-sight places. Within one week in March 500 dogs were killed in Tirana! WE URGE AN END TO THESE CRUELTIES! LAWS MUST BE ALTERED ! Albania urgently needs a law for the protection of animals conforming to European standards WE URGE CASTRATIONS INSTEAD OF KILLING! INTRODUCE LEGISLATION TO REDUCE CUSTOMS FORMALITIES FOR THE IMPORTATION OF RELIEF SUPPLIES TO ANIMAL SHELTERS Relief supplies should go directly to shelters without customs formalities. Declarations provided by foreign societies for the prevention of cruelties to animals that items sent to Albania are donations of second-hand items should be enough to qualify such items for duty-free status. Such items and donations of food are urgently needed. Current law provides no special status to them. Second-hand cages, blankets, leads, collars, food and medications must go duty-free. WE URGE THE APPROPRIATE MINISTRY TO GRANT RIGHTS TO THE ANIMALS! We thank you for signing our petition! BITTE HELFT DEN TIEREN IN ALBANIEN! Wir ersuchen alle Tierfreunde, unsere Petition zu unterschreiben. Die Streuner sollen nicht länger leiden! Die Tierschützer in Albanien sind verzweifelt. Wir fordern: DAS TÖTEN DER STREUNER MUSS GESTOPPT WERDEN Jeden Abend, sobald es dämmrig wird, werden Hunde in den Strassen der Städte erschossen. Im März waren es innerhalb einer Woche 500 Hunde in Tirana! Ob tot oder nur schwer verletzt und noch lebend werden sie abtransportiert und verscharrt. WIR FORDERN,DIESE GRAUSAMKEITEN SOFORT ZU VERBIETEN! DIE GESETZE MÜSSEN GEÄNDERT WERDEN - Albanien braucht ein Tierschutzgesetz, das Europäischen Standards angepasst ist. WIR FORDERN KASTRATIONEN STATT ERSCHIESSEN! HILFSLIEFERUNGEN FÜR TIERE SOLLEN KOMPLIKATIONSLOS EINGEFÜHRT WERDEN DÜRFEN! Erklärungen von ausländischen Tierschutzorganisationen, dass es sich bei allen Artikeln um gespendete Waren handelt, werden nicht anerkannt. Gebrauchte Transportkäfige, Decken, Halsbänder, Leinen und dringend benötigtes Futter muss zollfrei direkt zu den Tierheimen gelangen können. WIR FORDERN DAS ZUSTÄNDIGE MINISTERIUM AUF, DEN TIEREN RECHTE EINZURÄUMEN! Wir danken für Ihre Unterschrift!