Last Call at the Mississippi Bar
15
people have signed this petition.
Add your name now!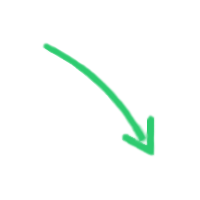 15

people

have signed.

Add your voice!
Maxine K.
signed just now
Adam B.
signed just now
We the undersigned would like to petition the Mississippi Board of Bar Commissioners to review the retroactive effect of Rules Governing Admission to the Mississippi Bar No. 89-R-99012-SCT and the curriculum of re-certification program. On May 28, 2019, an Order was executed by the Mississippi Supreme Court which implemented a "three-time rule" for Mississippi Bar applicants. Those who failed the bar exam three times will be required to complete twelve (12) additional semester hours at an ABA accredited law school. The additional hours are to be "relevant to subjects necessary for passage" of the Mississippi Bar Exam. This rule will become effective January 1, 2020. However, exams taken and failed prior to the effective date are being counted towards the "three times". Counting exams taken prior to January 1, 2020 renders the effect of this "rule" retroactive. Counting prior exams, allows the Mississippi Bar to penalize past bar takers for prior exams not subject to the January 1, 2020 rule. It is clear, Rules Governing Admission to the Mississippi Bar, Rule IV, Section 8, has a retrospective application towards all unsuccessful past bar exam takers. The onset of this order has no true effective date since every prior failed exam will count towards the three-time rule. Applicants from several years ago who were three times unsuccessful at passing the bar exam will be penalized, whereas applicants who were successful on the fourth attempt will not be penalized. Exhibit "A" to Rules Governing Admission to the Mississippi Bar does not contain retroactive verbiage.
Students entering law school in August 2019, as well as December 2019 and May 2020 graduates approach the bar exam with full knowledge of the three time rule. Every Mississippi Bar applicant applying after January 1, 2020 should be afforded the same opportunity. Past law school graduates were neither subjected to this law when deciding to attend law school nor did these students have prior knowledge that receiving an unsatisfactory score on the bar exam could lead to a larger financial debt and possibly lead to pursuing a law career in another state. Numerous graduates have accumulated a large financial debt in pursuit of a law education. Attainment of a Juris Doctor Degree normally cost in excess of $100,000.00. Wage earners in forty-four (44) counties in Mississippi earn between $28,800.00 and $33,552.00, ten (10) counties make less and twenty-eight (28) counties make more[1]. Law school can be an astronomical investment and applicants should not be burdened with additional cost to take the bar exam.
The new rule gives law schools the task of re-educating students unsuccessful at passing the bar three times. The order requires an "ABA accredited law school" however there are only currently two located in the State of Mississippi. Students have made a huge investment into law schools and the school should be willing to invest back into the students. If the law schools are able to achieve in twelve (12) semester hours what was not achievable during three years of attendance, the law schools should be willing to provide their own graduates with tuition free credit hours to meet the rule requirement.
Currently, no data exist to prove whether law schools will be successful. Hence, Mississippi law schools should be willing to educate re-takers on courses relevant to bar passage at no additional cost. The law schools knowledge of specific subjects imperative for bar passage should have been mandatorily incorporated into students second and third year curriculum. Mississippi College re-certification program "The Edge" will focus on ethics, advance legal analysis and Barbri bar preparation[2]. There is no mention of Mississippi essays being a section taught through the review program although it is imperative to bar passage. Through their mission statement, Mississippi law schools continuous pledge to educate students and prepare students for bar passage[3]. Mississippi law schools need to reassess the program and provide bar exam re-takers with relevant course information available through the twelve (12) semester hours bar re-certification program. Mississippi law schools will be able to use the data to evaluate the impact of the re-certification program on bar re-takers. A legal education and bar passage is what law school graduates paid for and what the law schools should assist them in receiving. For these reasons, the Mississippi Bar should not make this law retroactive by counting past unsuccessful bar exams prior to enactment of Rule IV, §8 of Rules Governing Admission to the Mississippi Bar.
[1] Bureau of Labor Statistics; https://www.bls.gov/regions/southeast/news-release/countyemploymentandwages_mississippi.htm
[2] MS Bar Exam Re-Certification Program https://lawalumni.mc.edu/s/1154/16/interior.aspx?sid=1154&gid=1&pgid=2378
[3] Mississippi College School of Law and Univ. Mississippi School of Law statement
https://law.mc.edu/about/mission