THREE data contract breach
116
people have signed this petition.
Add your name now!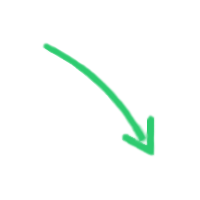 116

people

have signed.

Add your voice!
Maxine K.
signed just now
Adam B.
signed just now
Please help to spread the message using the social media links, we have 50 signatures so far, but obviously if we are to be taken seriously (and not ignored yet again) we need a lot more signatures;




Facebook Page:3G Mobile Broadband is terrible

Twitter: @CasaPaska




We the undersigned believe that...




A contract is an agreement between two parties. We as customers agreed to pay Hutchison 3G Ireland Ltd trading as THREE for the supply of an internet connection "Broadband" service on a monthly basis. We expect THREE to provide this service and for it to be available at all times, as We are expected by THREE to pay for this service without fail each month and have historically done so in good faith. Since the beginning of August 2012 this service has not been provided by THREE or has been intermittent or has been beyond usable in contradiction to Our agreed contracts. No explanation or compensation has been offered to Us as paid up customers demonstrating a lack of good faith. Our varied attempts to contact THREE to resolve this situation have resulted in frustration. We now view this as a serious breach of contract. It is a fraudulent act to sell a service that either cannot be provided or it is not intended to provide. THREE continue to charge its customers for a service that it is not providing. We demand that the Minister for Communications and COMREG under their remits and as servants of the citizens of Ireland, investigate immediately this serious breach of contract and abuse of the relevant licences issued by the state on behalf of its citizens. We seek immediate compensation for the loss of paid service by THREE to its customers or failing this the cessation of our contracts without penalty on the grounds of breach of contract by THREE. We further demand that the National Consumer Agency funded by the state on behalf of its citizens, investigate the misleading use of the term "Broadband" as opposed to "Midband" or "Mobile Broadband" by THREE in their efforts to sell a service that is not "Broadband" by definition. We note the serious fact that recently there is no reference to any data speed clearly displayed on the website belonging to THREE. This in Our opinion leads to an unfair and misleading contract between THREE and its customers / potential customers in that the service we have contracted is not clearly defined. We demand that the above regulatory parties proceed to setup an independent national internet speed indicator in order to provide unbiased, independent and truthful internet speed data to the citizens of this state prior to making any contract decision. The speed result should be clearly displayed on relevant web pages of any licensee. Internet service is a necessity for most citizens and we find it unacceptable that we are denied this service which we have paid for in good faith. How can we be termed a "Knowledge Economy" when even access to Google is impossible?
Links