Bring Thorin Home!!!
29
people have signed this petition.
Add your name now!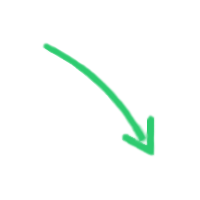 29

people

have signed.

Add your voice!
Maxine K.
signed just now
Adam B.
signed just now
Please help return 7 year old Thorin Plumridge to his mother and home. He has been 'legally kidnapped' by the Thunder Bay CAS on no real grounds. The mother had, up until then, always had sole custody of him, and was an excellent mother. She didn't/doesn't smoke, drink, do drugs, 'party', harm or neglect him in any way. He is, however, being harmed in foster care. "In January 2009, I voluntarily agreed for my 7 year old son Thorin to go into the local Pediatric Pshychiatric Ward for med-wash and observation. His usually challenging behaviours (diagnosed with ADHD at age 5 and on medication) had escalated greatly for some reason. After a month, the psychiatrists and his own specialist doctor talked me into him going TEMPORARILY into a 'therapeutic home'. I did not want to do this but they kept at me saying the people had 'special training', and it was a two parent home with more energy and resources than me, and no other children so he would be the main focus...The turned out to be ordinary foster parents with regular jobs (who needed the money) and had other children that bullied him. They had no 'special training'. After a week, they chaned their mind and he was placed with an elderly out of shape woman on back pain medication who smoked in her home so that when I got to see him his smell made me sick. Despite my complaints this continued. She also accosted me in public in front of my son because I dared complain to the CAS supervisor, which traumatized my son. He was finally removed from her, as she had started yelling at him a lot which caused him to spit in her face! He was then placed with another old lady on back pain medication, with her own troubled teenage son. They both smoked in the home around him, full ashtrays in the kitchen. I refused to sign anymore 'temporary care agreements' so the CAS responded by serving me with papers stating they were petitioning the court for PERMANENT CROWN WARDSHIP!!! That was last October and it is still before the coruts. I still haven't gotten to talk. He had a 'melt down' at this lady's house (because he wants his mom and wants to come home) so they put him back in the hospital. Then they put him in STAT (Short Term Residential Treatment Centre) where he is now. I have had to quit school (I was half way through a Mining diploma at Confederation College) because the thought of my boy becoming a crown ward is destroying me. I can barely function now, I just keep myself together for the few hours of supervised visits. They are supervised because CAS feels I make 'inappropriate comments', such as 'I love you Thorin, and don't think this was mommy's idea. I didn't give you away because you were 'bad', I want you to come home and neve go away again, I am fighting in court to get you back. Stay strong, you are my treasure.' I don't know how much longer I can wait for his return, so we can be a normal family, with CAS out our lives. We need all the support we can get. Please help by signing the petition. Thank You!"
Links