Ask pupils, parent and staff first
103
signers.
Add your name now!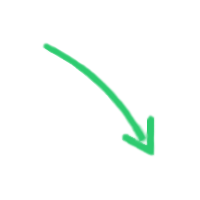 103

signers.

Almost there!

Add your voice!
Maxine K.
signed just now
Adam B.
signed just now
When a school becomes an academy, the rights of pupils, parents and staff are altered and irreversible changes take effect that will not only impact upon the current school community, but generations of local families to come. It is the position of those signing this petition that parents, pupils and staff, as the primary stakeholders have an invioable right to open, democratic and meaningful consultation on the changes that will profoundly affect them before any decision is taken about the future of this community school. 
The Governing Body at Thistley Hough High School had a moral and legal obligation to consult all stakeholders concerning its intention to seek a change of status, before it contacted the Department of Education. An obligation they failed to uphold. Under Public Law, to consult on a decision already made to change the status of the school, without the prior completion, leaves the school open to expensive legal challenges. Their failure to do this was then followed by an inadequate consultation period in which only 25 people supported the school being handed over to private enterprise and with some of the reasons given by misinformed respondents for their support including:
'I wish to see time changes in when the school starts and ends, preferably starts at 9.00am and ends at 3.00pm'
'I think that a blazer and tie would look much smarter than a polo / sweat shirt'
'I would like the uniform to be much smarter than sweat shirts / polo shirts. Blazers and ties would be much smarter'
Do these statements taken from the report suggest support for academy conversion or that stakeholders fully undestood the far-reaching implications of the school being converted into an academy? While these outcomes may be desirable, they would not be as a direct result of the conversion process, or guaranteed by the schools preferred sponsor.This consultation was biased and gave no opportunity for parents and staff to explore the many available alternatives to academy conversion or event the selection of a sponsor.    
Anyone who undertakes consultation must let people know what they are proposing and why, give them the chance to comment and conscientiously take into account in their responses with an open mind, before deciding whether or not to do what was proposed. The consultation process at Thistley Hough did not meet these criteria
There is no evidence that academies are better for children than maintained schools. The risk of handing over educational provision to sponsors such as CEAT in the City far outweighs the possible benefits. Local schools which are struggling should be supported by the Local Authority, not just told they will be handed over to private firms. The LA should not sit back and wash their hands of responsibiltyfor providing a decent education for our children. There should be an excellent local school for every child.
By signing this petition, you are supporting the call for an immediate end to the process of academy conversion of Thistley Hough High School and supporting the call for a clear, transparent and meaningful consultation process. If at the end of this process there is a consensus that coverting Thistley Hough to an academy, under the sponsorship of CEAT, will provide a better educationfor pupils, then this is the path which should be followed; but until such a time, the process should be halted.
Links