We Demand the End of Unlawful Forced Medical Covid-19 Testing at the UofC
69
people have signed this petition.
Add your name now!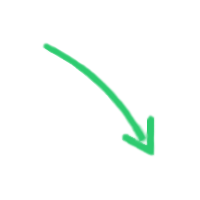 69

people

have signed.

Add your voice!
Maxine K.
signed just now
Adam B.
signed just now
We, the undersigned, employees and students, and parents of students, of the University of Calgary (UofC), challenge the moral, ethical and lawful legitimacy of the University of Calgary's new Covid-19 testing mandate, and/or any personal medical status-based restriction/denial of movement, or restriction/denial of use of tuition and student-related services in the university jurisdiction.
We, the undersigned herewith express our categorical objection with the COVID-related mandates recently imposed by the university administration on all employees and students. These mandates are unlawful, and their net effect will be to cause and spread disease, not to prevent it.

EVERYONE, whether we've had the shot or not, should be rejecting the idea of having 'papers' to prove medical status. Stand up for EVERYONE'S freedom now, or we will not have it for ANYONE later.

Are mandates for testing or declaration of Covid-free status covered by existing contracts between students, employees, faculty, and administration? They are not.

Any mandates involving testing or the declaration of Covid-free status violate all employment contracts that were concluded, as well as all offers of admission that were accepted before the mandates were imposed.

The rights infringed upon include those enshrined in the Canadian Charter of Rights and Freedoms, the highest law in the land.

What is the rationale for coercing Covid testing? Mandatory testing of asymptomatic individuals is not warranted, nor justified.
While Covid-testing methods have their legitimate uses in diagnosing infectious diseases, there is no good reason for using them on persons who are not sick. Numerous publicly available studies have confirmed that the SARS-CoV-2 virus can be detected in cell culture only in samples from patients who are clinically sick, or whose symptoms subsided only a few short days ago. Only cell cultures detect live viruses; in contrast, these tests will also detect non-viable virus particles and even fragments of viral nucleic acids.

A positive test alone does not imply contagiousness. The testing mandates imposed on those members of the UofC community who decline to provide proof of vaccination are therefore without any scientific basis. Moreover, the frequent repetition of these will harm the very tender mucous membranes of the nasal cavity, which unlike those, e.g., in the oral cavity are not able to withstand mechanical stress. Such frequently repeated trauma will cause pain and potentially bacterial infection. This scientifically baseless and burdensome testing schedule is clearly designed to make peoples' lives miserable and to pressure them into getting vaccinated. This is morally and ethically reprehensible and represents a complete disregard of the cornerstone of medical ethics—informed consent.
The testing mandates are divisive.
Both the vaccinated and the unvaccinated can contract the Covid virus and any variant and transmit it. This means that mandating Covid testing only for the unvaccinated is discriminatory, and therefore unlawful (under the Alberta Human Rights Act) and it is politically and socially divisive. Mandating ANY medical procedure violates a persons rights under the Canadian Charter of Rights and Freedoms. Members of neither group will actually spread the virus as long as they are not themselves ill. There is no medical evidence that shows asymptomatic individuals transmit viral infection. People have the legal right to protect their private medical status, including for medical, religious, and philosophical reasons. Whichever the case may be, the choice to get or vaccinated remains a personal and private one, as guaranteed by the Charter of Rights and Freedoms.
Regardless of our choices, there is no need for us to be afraid of one another. For too long have we allowed ourselves to be alienated from each other and be divided, and for fear of a virus that is demonstrably no more deadly or injurious than the annual influenza viruses (public data supports this).
It is time we left this fear behind and resumed our normal lives, in private, but also at work, and school.
UofC's Covid testing mandates won't help us do that; instead, they will further entrench fear and distrust, prejudice and discrimination. Medical mandates will keep us divided at a time when the UofC community should be uniting to revive and invigorate the confident and forward-looking spirit that UofC is known for.
Why is natural immunity not being considered?
More than one year into the so-called pandemic, very many people already have been infected with the SARS-CoV-2 virus and acquired natural immunity. It has been shown that natural immunity is far more robust than that which is conferred by the so-called vaccines (they are still experimental and unlicensed) gene therapies; such an outcome is indeed expected. Accordingly, those with natural immunity cannot possibly infect the vaccinated (who are supposed to be protected, as such), or the unvaccinated. The very first order of business should be to allow and offer tests for existing immunity. This failure to account for natural immunity alone suffices to prove that the Covid-testing mandates imposed by the UofC administration are unscientific, vexatious, and reckless, and have nothing to do with the health and welfare of the university community.

Rocco Galati, Canada's foremost Constitutional lawyer, confirms that the Canadian High Court has ended the Emergency Act for Covid-19 thus nullifying all lockdown and related mandates throughout all provinces. Vaccine and testing mandates cannot be lawfully mandated under these circumstances, or any other.

We do not consent and we will not comply.

Resources

• America's Frontline Doctors provide scientific and medical information on COVID-19 disease and on the vaccines. See in particular the news release on their lawsuit which contains the number of fatalities cited in the text.
• The Canadian COVID Care Alliance, too, provides a broad range of resources on COVID-19 and on its prevention and treatment. Of particular interest is their Parent Guide to COVID-19 Vaccination, authored by Dr. Byram Bridle, professor of viral immunology at the University of Guelph.
• The Doctors for COVID Ethics have authored several open letters and scientific analyses on COVID-19 vaccines. Some of these, including one on the pharmacokinetics and toxicity of mRNA vaccines and a legal expert opinion on the use of mRNA vaccines in children, were co-authored by UW chemistry professor Michael Palmer, MD. The latter document provides literature references for most of the factual claims made in this open letter.
• The Liberty Coalition Canada has authored an open letter to universities and colleges that spells out how mandates such as those imposed by the UofC administration violate the rights vouchsafed by the Canadian Charter of Rights and Freedoms.
• Children's Health Defense Canada, in cooperation with lawyers Rocco Galati and Amina Sherazee of the Constitutional Rights Centre, are preparing a lawsuit against all universities and colleges (including UofC) that have issued these illegal vaccination and testing mandates. All students and employees affected by these mandates can join this lawsuit.