Thirteen Reasons Why Not - Banning 13RW from Netflix
67
people have signed this petition.
Add your name now!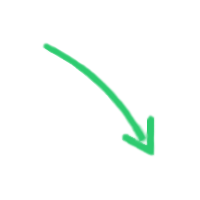 67

people

have signed.

Add your voice!
Maxine K.
signed just now
Adam B.
signed just now
Thirteen Reasons Why (13RW) is a popular television show, based off of the popular book written by Jay Asher in 2007. The protagonist, Clay Jensen, receives a package in the mail from a girl who had killed herself, named Hannah. The package contains 13 tapes that she recorded laying out the events leading up to, and explaining her decision to commit, suicide. Each tape focuses on one person, explaining her relationship with them and what went wrong; we are to understand that all these events brought her to the inevitable conclusion of suicide.
The show does a good job of showing examples of bullying, and how peer bullying leads to real and serious depression in teens. However, the show also depicts what good, loving parents Hannah has. They sincerely tell her, many times, how much they love and value her. Yet, Hannah never tries to talk to either of them, not even once; nor does she try to talk to any other adult. While Hannah is seen attempting to talk to the school counselor at the very end, he obviously can't read her mind. And when she refuses to share details, he is very limited in what he can offer as a "fix" to the situation. He may not have handled his meeting with Hannah perfectly, but the viewer can also see how muddled the conversation was, and how that inhibited his ability to give her appropriate guidance.
In short, Hannah blames her peers instead of taking responsibility for her own actions, and ultimately, her choice to end her life. That said, some of them do carry blame; for example, Bryce (who raped her). We are all people, and can agree that being raped takes away a person's control over one's body and will to live, and is a cause for profound depression. The two rape scenes depict, in graphic detail, the girls struggling against both physical dominance and mental manipulation. Scenes from the 1st rape are replayed in continuous flashbacks throughout several episodes. This repetition results in numbing the viewer to the event instead of underlining its horror. While Hannah's rape scene sought to show how part of her dies at that moment, it seems to be filmed almost in real time which makes the scene unnecessarily long to make its point. I found it absolutely heartbreaking, almost impossible, to watch. After having witnessed the rape of another classmate by the same boy, it's unfortunate that Hannah can't find her voice after her own rape. She is only able to express herself on the tapes, which due to their surfacing after her suicide, do nothing to help her find justice or healing in time for her own life.
It is heart-wrenching to see her slit each wrist while being so conscious of her actions. Her suicide scene is slow and detailed; it doesn't leave anything to the imagination. The filming style (overly slow, up-close views of the razor puncturing her skin and the blood flowing out of the cuts) does not create more regret in the viewer, rather it distances the viewer from the gross tragedy of the event. I am not one to get "triggered" or "offended" when I watch suicide or gory, bloody scenes in films. And yet, I could barely watch this because they made it look so easy. While Hannah was in pain, her pain seemed bearable and brief. It almost looked like a how-to guide on killing yourself. How do such step-by-step visuals spread awareness about suicide prevention exactly?
Hannah's tapes impose community guilt on her classmates, resulting in the attempted suicide (Werther effect) of Alex. This secondary event corresponds pretty well to real life. This is why psychologists have suggested that a great way to divert attention from suicide is to avoid displaying suicide scenes, explicit descriptions and the methods used in suicide. The Werther effect (known as copycat suicide) is the emulation of suicide, typically seen on TV or other media platforms. This show goes further by romanticizing both the action and its end result. While some people may not be offended by 13RW, it could resonate with them on a deeper level, planting the idea of suicide in their heads. For mentally disabled people (people with bipolar disorder, depression, borderline personality disorder, schizoaffective disorder), they may not find it automatically repulsive nor be noticably "triggered," but it could still initiate the idea of suicide as an option.
A lot of people argue that 13RW is no different than other shows that have covered suicide. For example, in AHS E1 S1, when Tate walks into the bathroom where Violet is cutting herself. Yes, this scene depicts suicide, but the show is not centered around suicide or what is known as "suicide culture" because it doesn't romanticize it. The difference between media platforms that include suicide as a subject and 13RW is that none of those platforms depict suicide as the "only option" or as a "quick and easy fix" to bullying or other events that go wrong in your life.
The fact that the show focuses so much on how Hannah painstakingly took the time to draw a map of her wrongdoers, and then record 13 tapes with the justifications of her decision to kill herself, seems misplaced if the ultimate objective of the show is to prevent such a result. It was great that she took such care to express her feelings and thoughts about everything that had happened to her. But then, the show seems to promote the idea that killing yourself is an option when you think your life sucks by showing how quick and mostly painless suicide can be.
In conclusion,13RW pushes too far on the topic of suicide. Our hope is to get the current version of 13RW S1 banned from Netflix because we think that it spreads the wrong message. If a full ban is not possible, we petition the show's producers to edit the scenes referenced here, and to take a stronger approach to editing any future seasons, in order to truly raise awareness about suicide and prevent its currency, especially among teens.
We hope that you will sign this petition and understand the issues we emphasized here about 13RW.
Stay safe xxx