Back to Face : Thirst For Faith and Knowledge
33
people have signed this petition.
Add your name now!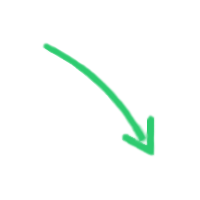 33

people

have signed.

Add your voice!
Maxine K.
signed just now
Adam B.
signed just now
Divine Child Elementary School and Parish

1001 North Silvery Lane

Dearborn, MI 48128
November 18, 2020
Fr. Bob McCabe and Mr. J. Mike Courage,
During these tumultuous times we wanted to reach out to both of you to share our thoughts on issues facing the school and Parish community. Firstly, we all want to thank you for your hard work and effort. We know that these past eight months could not have been easy for you and the staff. The fluidity of our current situation has required constant vigilance and resiliency for all involved and you both have proven to be examples of each to our community, parents, and most importantly our children. The tasks that you have faced reminds us of the old Jewish proverb "I ask not for a lighter burden, but for broader shoulders." In you, and the Parish community as a whole, we are confident that the Lord has graced us with broad shoulders.
In light of the current trends we understand that caution must be taken to protect the weakest among us. However, we are concerned that risk mitigation may be extended too far into the realm of fear. Governor Whitmer's most recent restrictions allow the in-person attendance for K – 8 grade students and we implore you to allow the students back following December 8th. Studies have shown that the negative impacts of school shutdowns on children are wide-ranging and potentially long lasting. From academic to mental to social our children's development depends in large part on school-based interactions. At Divine Child we also have the added element of a Catholic based education that instills the spirit of God in our children.
It is our concern that if the student's do not return after December 8th that their thirst for faith and knowledge will go largely unquenched. Parents faced with the added complexities of dual-income households or students of different ages simply cannot match the academic and spiritual teaching prowess the elementary staff bring to the table. It is not out of disregard for the safety of others that we raise our concerns, but rather out of respect for the abilities of our teachers and the needs of our children.
We know that you are faced with a myriad of concerns and variables and we will all be praying for each of you now and always. It is our sincere hope that the words of 1 Corinthians 2:3-5 will help guide and comfort you:
"I also was with you in weakness and fear, and in great trembling,

and my message and my preaching were not in persuasive words of wisdom,

but in demonstration of the Spirit and of power,

so that your faith would not rest on the wisdom of mankind,

but on the power of God."
Respectfully,
Divine Child Elementary Parents