Small School for Tunbridge Wells
54
people have signed this petition.
Add your name now!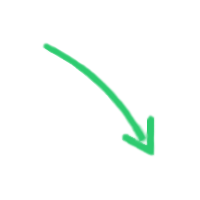 54

people

have signed.

Add your voice!
Maxine K.
signed just now
Adam B.
signed just now
Please read our Vision below, then sign our petition to show your support. By signing you are not committing to anything, but you are showing valuable support to help us attain a new school for Tunbridge Wells. Thank you!
Vision
An education based on the needs of children
Our vision is to offer local parents a different choice of primary education. The Wells Free School approaches all aspects of education - from the classroom environment, to the curriculum, and the daily / termly timetable - entirely to meet the needs and welfare of children. TWFS will be a one-form entry school, offering quality teaching and small class sizes. It will provide a nurturing yet stimulating environment, with high expectations for all.
Small School, Small Class Sizes
Small class sizes allow children to be known and treated as unique individuals with their own interests, needs and strengths. Small classes let children spend more time individually with teachers and become more engaged in the process of learning – they ask more questions, discuss subjects and are more inquisitive. This has an enormous impact on positive ethos and good behaviour in the classroom.
Creative Curriculum, Purposeful Learning
Children at The Wells Free School will receive a rich, creative and diverse experience that goes far beyond the requirements of the national curriculum. It will be an inspirational experience both for teachers and pupils because it will make learning motivational, relevant and purposeful. Areas of the curriculum that are not best served by the cross-curricular approach will be taught separately. Children will acquire a rock solid knowledge and understanding of the essential basic skills (for example spelling, calculation methods and tables). We believe that children learn best in a relevant and fun environment, so our curriculum will be delivered accordingly.
Collaborative & Specialist Teaching
Children learn best when taught by people with a passion. Our teachers will bring their own passions to the school, but will also collaborate with: each other, local primary and secondary schools, local businesses, specialist peripatetic teachers and parents to ensure our children are taught by people who are eager to pass on their enthusiasm for the subject and their love of learning.
Skills for the future
We understand that children need to be equipped with the knowledge, understanding and skills needed to succeed in their adult lives. We will focus on teaching the key skills (including interpersonal skills/relationships and other vital, non-academic skills) needed in the 21st century to prepare our children for secondary school and beyond. Some of the outcomes to which we expect TWFS children to aspire, are to:
 see, seek and seize opportunities
 become innovative, confident, divergent thinkers
 process, assimilate, discriminate, disseminate and evaluate information
 create their individual way in life
 become independent and self-motivated learners
Ownership
Our ethos is that everyone - children, parents, teaching and non-teaching staff - feels included and wants to be involved in all aspects of school life. We intend TWFS children to have ownership of their school. All voices will be heard and valued, allowing children to be truly important. Some children have quieter personalities that risk being lost within larger schools, where there is more competition for available opportunities. All children in our small classes will be able and expected to participate to the best of their abilities and be a valued member of the team.
We will require all TWFS children to embody our ethos and principles, through excellent behaviour brought about by a culture of respect.
Individuality
We anticipate that all TWFS children will enjoy coming to school, develop strong friendships based on mutual respect, and have high aspirations stemming from their unique talents and abilities. We place a strong emphasis on getting to know the children well on an individual basis. This enables teaching to be tailored to each child and to progress at an appropriate pace. Children will discover the excitement of learning, and realise their full potential.
Assessment and Accountability
Assessment for learning strategies will be used as part of the everyday interaction between teachers and pupils. Small class sizes will allow teachers to get to know each child's abilities, to assess their strengths and weaknesses and to respond either immediately or with planning for future learning. Children will know their own targets and will be given helpful feedback on how to achieve them. In short, assessment for learning will allow us to offer a discrete educaion ideally matched to the specific child.
Assessment of learning will be used periodically to give a snapshot of the children's knowledge and understanding. The Wells Free School children will have a requirement to take SATs, and we will be accountable to the Department of Education, as well as to Ofsted.
Specific Information
Dates. TWFS will open in September 2013. In our first year of opening, we will accept children into Reception, Year 1 and Year 2, welcoming children who are both new to the area, and transferring from other schools. TWFS will be a fully inclusive school, open to all, and catering for all needs.
Location: Although premises cannot be acquired until after our application has been accepted, we will be submitting our suggestions with the February application. Our current aim is to identify premises that encompass the 'black hole' in the St John's / Culverden / Queens Road area; however we don't intend our school to be restricted by the constraints of catchment area.
Funding: Free Schools are funded directly by the Department for Education and are independent of local authority control. They are free to design their own curriculum and to meet the needs and preferences of parents in the community they serve. As with all state schools, funding is designated per-child. This means that a school with fewer children in each class receives relatively less funding. We have spent a great deal of time researching this issue, and have found that with careful budgetary management, and intuitive use of staff time, it is possible to offer above and beyond, all the opportunities state-funded schools enjoy.
Class sizes: Our initial application will be for a school with class sizes of 20. We will not go above a class size of 24. Each class will have one main, fully qualified teacher, and one class-based teaching assistant. TWFS will also have a fully qualified Special Educational Needs Co-ordinator (SENCo).
School structure: Smaller class size enables more learning to occur in a more efficient, effective and shorter time. As a result we are able to be flexible with our timetable. We propose to have Wednesday afternoons as 'flexible learning time' both in the school and at home, so that each family can choose to use the time in a way that best suits them. We believe children need time simply to be children, and to pursue their own interests.
The school day will begin at 9.05, and end at 3.05. This is to ease the pressure on parents with multiple drop-offs. The Wells Free School year will comprise of six terms, that allow children to work hard, then have proper rest and time to consolidate their experiences. Learning will be spread evenly over the school year, and by having shorter terms, children are less likely to become over-tired and unwell. By having slightly different holiday dates we are enabling families, should they wish, to get away at times that are less costly. It is important to point out that all TWFS holiday dates overlap with state-school dates, in order to help families who have children at more than one school.
Admissions. TWFS is required to follow the standard admissions procedure, administered by KCC, although our oversubscription policy can be dictated by us. This has yet to be finalised; however as we believe this school should cater for the needs of children to whom it is best suited, we intend for our oversubscription criteria to reflect this.
For more information
Contact us at TheWellsFreeSchool@gmail.com
Please sign our petition! We realise that there are a lot of unknown factors, but we need to let the government know how many parents would consider this school for their children. Please give details of all children who would be applying for reception, year one or year two, in September 2013. Thank you!
Links