Theta Iota Chapter Lack of Inclusion on Greek Mural- West Chester University
87
people have signed this petition.
Add your name now!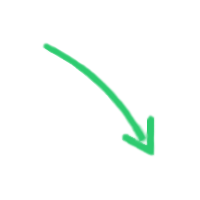 87

people

have signed.

Add your voice!
Maxine K.
signed just now
Adam B.
signed just now
We are writing to you on behalf of the alumni members of the Theta Iota Chapter of Alpha Kappa Alpha Sorority, Inc, which is the first historically Black sorority chartered at West Chester University. We were elated when we received word that its Office of Fraternity and Sorority Life was planning to memorialize its member organizations in a very visible way. Nearly all expressions and reflections of Greek Life on campus many of us had known as students were removed by the administration over the years. Like other Greeks, we are sure, those images gave us a strong sense of pride about who we were as collegians toward carrying out the mission, aims, and ideals of our Sorority. They greatly factored into the establishment of our bond to the University as well. However, our institutional pride and joy quickly turned to deep disappointment after learning that our shield and other characterizing information about Alpha Kappa Alpha Sorority, Inc. would not appear on the Fraternity & Sorority Founders Plaque Wall in the Sykes Student Union to be unveiled at homecoming.
Alpha Kappa Alpha Sorority, Inc. chartered its Theta Iota Chapter at West Chester University in 1973, and thus our founding chapter members forged a path for the inclusion of Black women in Greek life on campus at a time when exclusionary practices against Blacks and other people of color were the norm throughout the student body, faculty, and administration. Our presence at West Chester University this last half century has served as a beacon of hope for like-minded women, which has attracted more dynamic organizations for women of color to campus. In these years, Alpha Kappa Alpha Sorority, Inc. has witnessed the dark history of West Chester University as well as its efforts during Dr. Madeleine Wing Adler's administration to make amends for past discriminatory practices against Blacks and other marginalized groups. We truly find this exclusionary gesture both unacceptable as well as unbefitting to the legacy of Alpha Kappa Alpha Sorority, Inc. and the University as a result.
Alpha Kappa Alpha Sorority, Inc. prides itself on its principles of leadership. We are proud recipients of the Legacy of Leadership Award. As alumni, we have also made significant contributions to the building of community towards greater giving through the Black Alumni Chapter. We have also contributed to the further development of the University through our children who too are graduates of our alma mater today. Tragically, the decision to exclude Alpha Kappa Alpha Sorority, Inc. from such a public celebration of student and alumni Greek life effectively communicates that our sisterhood never existed at West Chester University nor possibly will. This is an indignity to each Alpha Kappa Alpha Woman who started her journey at the University towards reaching positions within the highest levels of education, government, business, and science. Each has made significant community contributions while representing the Sorority and the University. Alpha Kappa Alpha's exclusion from the Fraternity & Sorority Founders Plaque Wall reflects poorly on us and the University as well in light of everything we have encountered and accomplished together in the span of nearly fifty years.
We assume the exclusion is tied to the temporary suspension of our undergraduate members. However, the chapter has not been de-chartered. Our understanding is that our international body is working diligently with you to bring about corrective measures. However, we ask that you give strong consideration to the nature and context of your decision. Our Alpha Chapter at Howard University and other chapters at historically Black colleges and universities have fallen on hard times. However, due to their historical and cultural significance, they and other institutions did not erase the image of Alpha Kappa Alpha Sorority Inc. from their campus environs when chapters were temporarily suspended. Our concern is the magnitude and repercussions of the decision at a place like West Chester University, which we hope its Office of Fraternity and Sorority Life shares. School traditions and celebrations matter. However, we believe history and legacy greatly matter as well. Therefore, given all that Alpha Kappa Alpha Sorority, Inc. has been to West Chester University and vice versa, we ask that you reconsider this exclusionary action. We ask that you recast the design to include Alpha Kappa Alpha Sorority, Inc., which has served with honor and distinction at West Chester University and its surrounding communities for what will be a half century next year.
We understand that this is a complicated and serious matter, which we hope to resolve together expeditiously as homecoming and reception for the unveiling of the Fraternity & Sorority Founders Plaque Wall are less than a month away.