Help stop the slander and copyright infringement!
66
people have signed this petition.
Add your name now!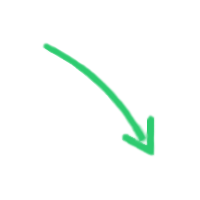 66

people

have signed.

Add your voice!
Maxine K.
signed just now
Adam B.
signed just now
The Rekkening and Tracey Lynn Shane are registered with Socan, as well as I am a freelance writer registered with Library Archives Canada. I was doing some volunteer work for HSB Radio station in Vancouver, BC for a few months. I had done some written reviews and recorded live band interviews. When I decided to leave my position I requested all of my material be taken off their website as there was no written permission given to them to continue to use it. I have had countless arguments with the director (CC) and he has continually told me HSB Radio "OWN's MY material. I know this is not true and am looking for help in having this issue resolved. I also had my music playing on their website when I had a profile on their website, however I have removed all of my content 5 months ago and they continue to play my music and also claim to own the right to play it. Their terms of condition states they are only allowed to play music on their station if the artist has created a profile which I no longer have. As well the director (CC) did a live broadcast stating to the Vancouver music community to not get involved with me or my band, he has continually used my name in in-appropriate content. I have contacted Ustream and Justin TV, as these are the broadcast servers the director (CC) uses to broadcast his radio shows and they have not gotten back to me. I did have some success a few months ago with Ustream and they did block his account, however I have contact Ustream again in regards to this matter and they have not responded, as he is up and running through Ustream again. I have now discovered that the director (CC) of HSB Radio has removed my name as the writer of the band reviews on his site and replaced with his radio handle (HSB Blast). This is illegal and unjust to me as I did nothing but try to help local bands gain exposure and elevate the radio station. I have recently been in contact with a lawyer, however I am on disability an cannot afford to give a lawyer $300 to send him a letter requesting HSB Radio remove my material. I appreciate each and every one of your signatures on this petition as it will help me in my fight to OWN what is rightfully mine.