Israel the Promised Land
180
people have signed this petition.
Add your name now!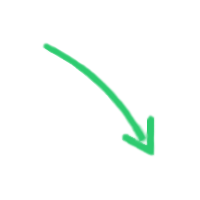 180

people

have signed.

Add your voice!
Maxine K.
signed just now
Adam B.
signed just now
bs\"d DECLARATION * The Land of Israel, Eretz Yisroel, belongs to G-d. In fact, the entire land belongs to G-d since the world was created by G-d. (see first verse in Breishit and Rashi\'s commentary on the first verse). * G-d chooses the Nation of Israel, Am Yisroel, to be the rightful stewards of the Land of Israel. Even when the people of Israel sin, G-d does not forsake His promise and will remember His promise to the people of Israel. * Eretz Yisroel, was promised to Abraham, Isaac and Jacob and to their children as an everlasting Covenant. * The borders of Eretz Yisroel are delineated in Chumash Bamidbar (Book of Numbers) Parshath Masei(Chapter 34). * Only Am Yisroel are obligated to keep the commandments that are dependant on the Land of Israel, thereby bringing peace, security and blessings to the Nation of Israel and to the nations of the world. In this declaration we reiterate fundamental principles of our Torah regarding the Land of Israel. The Torah is actualized to its full potential only in the Land of Israel. Therefore it is the logical conclusion of the signers of this petition that territorial concessions on the part of Israel indicates lack of Emunah (faith) and Bitachon (trust) in G-d\'s ability to fulfill His promise to the Nation of Israel and our own unwillingness and lack of yearning to focus on our obligations of the Covenant (i.e. keeping the commandments in the Land of Israel and commandments dependant on the Land of Israel). By signing this petition you become automatic members of CAJL which requires nothing more than signing this declaration.
Sponsor
CAJL (Conference of Authentic Jewish Leadership) We are an umbrella organization that unites Jews from all walks of like who believe in Torah and to support leadership that has Jewish values and Yireh Shamayim (Fear of Heaven). We welcome support from Non Jews as well. Leaders can be organizations, Rabbis, Clergy, politicians and individuals but their actions must embody Torah values. In addition CAJL will focus on issues that its own members (leaders by virtue of their dedication to Jewish principles) deem important such as the incarceration of Jewish prisoner Yonaton Pollard, the proper observance of the Mitzvot in Eretz Yisrael including Sh\'mittah, Tzniut (modesty) and other aspects of Jewish education. We are activists working against territorial concessions. You can also send comments to faigerayzel@aol.com Thank you for participating. Sincerely, Robin Ticker, Tova Abadi, Shmuel Koenig co-initiators of Petition
Links
http://video.google.com/videoplaydocid=-8628291801049976237&pr=goog-sl Eretz Yisroel Hashleima Video clips of the Rebbe Description: Prepared by the World Committee for the Jewish People and the Land of Israel (HaMateh HaOlami Lema\'an HaAm VeAaretz), this impressive documentary clearly shows the Lubavitcher Rebbe\'s views, warnings and admonitory prophecy regarding the surrender of any part of the Jewish land. May the lesson be learned, and the horrors of land surrender, and of depriving Jews of their rightful place in the Land of Israel, never again be repeated! The Rebbe\'s original talks in Yiddish are presented here with subtitles in Hebrew. English and Spanish subtitles will, IY\"H, be added soon. http://shemittahrediscovered.blogspot.com/ Shemittah, the Jewish Sabbatical year, brings security and blessing. The Torah says keeping this Mitzvah will prevent disaster and exile. Shemittah is Shabbat LaHashem. A taste of the World to Come. Learn about one womens quest for knowledge and rediscovery of this long lost Mitzvah in its original form. http://rafvrab.blogspot.com/ A blog for the integrity of the Jewish people, the land of Israel, and the Torah.