Petition to screen The Passion in Toowoomba QLD
116
people have signed this petition.
Add your name now!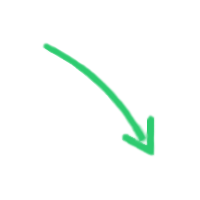 116

people

have signed.

Add your voice!
Maxine K.
signed just now
Adam B.
signed just now
\"The Passion\", co-written and directed by Mel Gibson, is a cinematic masterpiece depicting the last hours of Jesus Christ\'s life leading up to the crucifixion, based on the New Testament accounts of the Gospel. Scheduled for theatrical release in 2004, the movie has met with much controversy from so-called religious and humanist groups in the United States trying to frustrate the movie\'s freedom of expression before its completion. According to the movie\'s official press release on October 23, 2003, Mel Gibson\'s Icon Productions will distribute the film through their distribution arm Icon Film Distribution in both the UK and Australia/New Zealand. However, this doesn\'t necessarily mean that local theatre owners will be convinced to purchase and show the movie in their theatres. When a theatre decides to carry a film it is an expensive and risky business for them, and they will only carry a film they think people will go to see. Therefore this petition aims to promote the successful screening of \"The Passion\" in Toowoomba, Australia by informing local theatre owners of the level of interest shown by audience toward the movie. An average-sized theatre wants to know that at least 500 people want to see a movie in their theatre before they will even consider carrying a film. By signing a petition to local theatre owners, we can increase the likelihood of \"The Passion\" being shown in our city once it is released. By signing this petition, you could also contribute toward the movie being released on video and DVD, because a film's distribution on video is closely related to its box office performance. However it is essential that this process be an honest one (that means the petition should not contain duplicate signatures), otherwise the film will have a very short life in the theatres. Another way that you can support \"The Passion\" is by telling your friends about this petition. You can do this by clicking the lower-left corner of this petition or on the next screen after you\'ve signed and submitted the petition below. At the end of this campaign, the petition will be sent to Greater Union and Birch Carroll & Coyle Cinemas at Toowoomba Grand Central & The Strand. Thank you for your support! Added by petitioner on February 19, 2004: ============================== -IMPORTANT NOTICE- \"The Passion of the Christ\" is scheduled for theatrical release in major cinemas across Australia on February 25, 2004 (for more information see under \'New\' heading in the Links section on this site). In view of this applaudable development, the petition campaign on this site is henceforth terminated. The petitioner wishes to extend his sincere thanks to all visitors and participants of this campaign. All data collected on this site (including signatures and e-mail addresses) prior to this date will be completely removed from the petition database and will not be redirected to third-party marketers or advertisers or be used to generate unsolicited e-mails by any means within the petitioner
Sponsor
No information available.
Links
NEW: \"The Passion of the Christ\" official movie website www.thepassionofthechrist.com Buy advanced tickets to \"The Passion of the Christ\" at Greater Union Birch Carroll & Coyle www.greaterunion.com.au/movies/movie.aspmovie=5150 -----*-----*-----*-----*-----*-----*----- Vatican Members Review of Gibson\'s \"The Passion of The Christ\" (December 8, 2003) www.zenit.org/english/visualizza.phtmlsid=45863 A report on the release of \"The Passion\" on CNN.com Entertainment (October 24, 2003) www.cnn.com/2003/SHOWBIZ/Movies/10/23/film.gibson.passion.ap/index.html Latest update on Eonline.com reports that \"The Passion\" will most likely include subtitles (October 23, 2003) www.eonline.com/News/Items/0,1,12759,00.html Rabbi Daniel Lapin (radio talk show host and president of Toward Tradition) speaks out about \"The Passion\" (September 22, 2003) www.towardtradition.org/article_Mel_Gibson.htm Criticisms of \"The Passion\" on CNN.com Entertainment (August 14, 2003) www.cnn.com/2003/SHOWBIZ/Movies/08/13/gibson.passion/index.html Don Hodel, president of Focus of the Family, comments on \"The Passion\" (June 27, 2003) http://stacks.msnbc.com/local/csg/m307045.asp