Help a Good Neighborhood Restaurant Open in the EV
37
people have signed this petition.
Add your name now!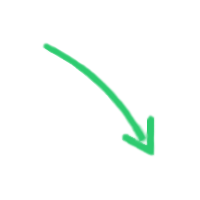 37

people

have signed.

Add your voice!
Maxine K.
signed just now
Adam B.
signed just now
E. Village Residents, A new restaurant called the Beagle is trying to open at 162 Ave A between 10th and 11th. This will be a low-key, but high-quality neighborhood spot featuring new American cuisine and craft cocktails. This is not an application for a new liquor license, but a transfer of an existing license. Unfortunately, a few residents think that it is being designed as an overpriced tourist destination and theme restaurant, and they have started a coalition to deny the transfer of the existing liquor license. If that happens, and they have their way, then we will likely end up with another empty restaurant until something we possibly have no desire to frequent moves in. These few neighbors have come to this "tourist destination" idea by way of a draft menu that was being used as a bellwether for pricing in the neighborhood. It was the high-end extreme version of possible prices. Their claim is that this menu could not possibly be enjoyed by anyone who lives in the neighborhood. (To which I ask the question: Momofuku? Vandaag? Pylos? All of these places are in the neighborhood and have much higher prices and do quite well with strong neighborhood patronage) If you would like to see the petition they are circulating so you can compare it to the real menu please look here: www.ipetitions.com/petition/162-avea Alphabet City is not a tourist destination and the guy behind the Beagle has no desire to try and make it one. They want to bring us another fantastic local place with great drinks, a neighborhood vibe and delicious food. It's my feeling it would be a shame to let a few disgruntled neighbors kill this dream. Here is a broader sampling of the actual menu, see below, which is considerably larger and more affordable. If you live in the E Village, especially Alphabet City, and would eat at this restaurant, please sign the petition. And please include your name and address.
If anyone would like to come to the community board meeting and speak your opinion on this matter, you would be more than welcome. it will be Monday Feb 14, 6:30pm at the
JASA/Green Residence - 200 East 5th Street at Bowery.
Thanks. Snacks Dates, paprika honey and Virginia ham $9 Lamb Ribs, tomato and dried apricot $6 Boiled Peanuts $5 Boards $18/With Drink $11/Without Drink Smoked Oysters, beet, saltines and blue gin Corned Beef Short Ribs, corn nuts and rye whiskey Roasted Bone Marrow, salt cured foie gras, toast and genever Small Plates Roasted and Marinated Leeks, celery leaves, burrata and arbequina olive oil $12 Delicata Squash, brown butter, shredded pork belly, parsley, pine nuts and aged balsamic $12 Polenta, egg and taleggio $10 Sautéed Squid, pickled chili, frisee, crispy ham and grilled lemon $12 Bacon Wrapped Rabbit Loin, roasted quince, crispy Brussels sprouts and mustard sauce $16 Mains Farro alla Pilota, Brussels sprouts and balsamic $17 Broiled Mackerel, cucumber, roasted shallot and beef broth $22 Pan Roasted Squab, brandade toast, currant and balsamic relish $24 Flat iron steak, escargot stuffed mushrooms and celery root $26 Cocktails $12 Trust Fall Tell us what you're in the mood for and we'll do the work of deciding. Martinez Cocktail Hayman's Old Tom Gin, Dolin Vermouth Rouge, Luxardo Maraschino and Boker's Bitters Split Turkay G'vine Flouraison Gin, Carpano Antica, Powdered Sugar, Egg White* and Chilled Seltzer Coronation '37 Banks 5 Island Rum, Ransom Old Tom Gin, Orange Curacao and Fresh Lemon Juice Eagle Cocktail Old Raj 92 proof Gin, Crème Yvette,Fresh Lemon Juice and Egg Whites* Scotch Rickey Famous Grouse Scotch, Fresh Lime Juice, Angostura Bitters and Chilled Seltzer Water
Links