A NEW KISS ALBUM
622
people have signed this petition.
Add your name now!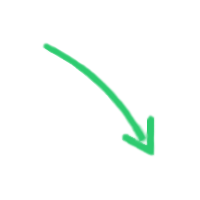 622

people

have signed.

Add your voice!
Maxine K.
signed just now
Adam B.
signed just now
Since 1998\'s psycho circus, we the KI$$ army have been patiently waiting. Through the phantom of the opera and solo albums and art exhibits and reality tv that\'s all we want is a new KI$$ album. I know that paul and gene are busy with many side projects but this is what we truly want, the loyal members of the KI$$ army. recently paul stated that to do a new album would kind of be pointless, as it would only be compared to the classics, that those classics represent a special time in people\'s lives. although he was dead on correct with the comparisons, which are unavoidable for a legendary band, when i walk through the mall and i see a father with his under 10 year old son wearing a KI$$ shirt I can\'t help but think what special time in this kid\'s life will be represented by music slipknot mudvayne how cool would it be if 3 decades later a new KI$$ album would represent a special time and place in this and thousands of other kids\' lives. Although Paul and Gene are probably hesitant since psycho circus didn\'t sell nearly as well as say destroyer, our musical climate has changed since 1998. Grunge is over and guitar driven hard rock is back in a big way. Sure, a new album will be compared to all the classics and it probably won\'t sell as much as animalize for example but it will definitely outsell the great psycho circus. Bottom line, if it has the KI$$ logo on it, we will buy it. Why else would we keep buying action figures and lunch boxes and so on and so on. we love all the products as evidenced by the sales but we want new music. I know, there\'s the issue of illegal downloading which I\'m sure cuts a band\'s sales but many bands include dvd bonuses along with their new releases. based on this I\'m sure a new KI$$ album would be a decent sell. the stones and the eagles know that their new albums won\'t sell as much as the classics but they put out new music anyway. i\'m sick of people making fun of KI$$ about how they haven\'t put out new music since 1998 and they\'re just a money hungry toy selling brand. We want KI$$ to be a kick ass band again not just a brand and based on live to and asshole it\'s within reach. KI$$ has always stated that they give the fans what they want. so let them know what we the loyal KI$$ army wants.......we want a new KI$$ album.
Sponsor
EDDIE, A LOYAL KI$$ FAN FOR OVER 30 YEARS, WHO ALONG WITH MILLIONS IS TIRED OF AVERAGE ROCK NEW RELEASES THAT KNOWS NO ONE DOES NEW RELEASES BETTER THAN KISS!!!!!!!!!!