Widen 281!!! TOO MANY ACCIDENTS AND LIVES LOST!!!
538
people have signed this petition.
Add your name now!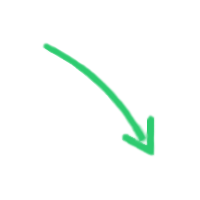 538

people

have signed.

Add your voice!
Maxine K.
signed just now
Adam B.
signed just now
(PLEASE MAKE THIS YOUR FACEBOOK STATUS AND SHARE WHEN YOU ARE DONE SIGNING!!)
              ~In Memory of Kimberly Peacock and Courtney Smalley, Two Tarleton State University Students who's lives ended on Highway 281, April 28th 2013. ~They were in the pink Car.
Also in Memory of Matthew & Audrey Keith they were formerly from the area as well, they were in the other vehicle.
Rest in Peace, you're memories will make a difference!!!!
This Petition is to widen highway 281 Between Stephenville, Texas and extending to 1-20 and Hico (at least!) which has been subject to many accidents every year. Many of them fatal. The road is mainly one lane each direction with a few areas widened for passing. The problem is, the lanes are few and far between and it needs a median. If we compare accidents on highway 377 between Stephenville and Dublin, when it was similar to present day highway 281, we saw A HUGE DECREASE in accidents after a middle median was put in.   
On 281,In the past several years, traffic has increased tremendously. The areas between Stephenville and the interstate are growing at a very fast rate. It has become an area for many who have careers involving farming and rodeo to reside. People are flocking to this area.  Housing subdivisions are being built and it is a largely used shortcut for interstate traffic to Stephenville. Cattle sales and Milk production are a lot of what the area thrive on so semi's pulling milk trailers and cattle trailers are constantly commuting on this stretch of road. WHICH IS JUST ONE CONSTANT reason for traffic backing up and unsafe passing. Let's help make it more safe for commuters and those transporting the things we thrive on!
 It is ALSO much shorter making the commute from 1-20 east to go down 281 than go through Ft.Worth and down 377 to Stephenville for drivers. When my 5 year old daughter suffered from a grand mal seizure that couldn't be slowed at the local hospital, she was transferred to a specialized facility...However, care flight couldn't fly due to weather so we went via ambulance. This is the route emergency ambulance transport from the metroplex area uses because there are too many traffic lights any other direction. This particular time there were several instances via ambulance even late in the evening that we were slowed by a driver not noticing the lights. Due to a lot of oncoming traffic we could only wait and attempt to pass. It was very scary passing vehicles in the oncoming traffic lane in an ambulance, and even more scary being slowed down because of an emergency situation.
This road is behind on the times of the surrounding areas. It cannot accommodate a safe flow of traffic to support its commuters.
 Most know as well, yearly there are events that take place which draw in people from all over the nation and yearly you can plan on fatalities. This year, regardless of who was or wasn't where, traffic was increased. The timing of another event and yet ANOTHER tragic accident coincided. If you'll notice in the second picture: 2 LANES of road.
 IT IS UNCLEAR exactly what happened, however a witness who was barely missed in the accident said that it appeared the driver in the volkswagon was POSSIBLY  distracted. PLEASE IN THE EVENT THAT THIS MIGHT COULD have been texting and driving- SOAK THIS PICTURE IN:
Regardless of why it happened, had there been a middle median, odds are the driver could have corrected themselves and four people would still be alive.
My hearts go out to their families so much so tonight that I started this page for them, and the extreme need I have seen for a split highway.
Lets sign this petition now while it's on everyone's minds and get something done to make this road safer and the memory of these people live on.
This petition will serve as a source of information for the Texas Deparment of Transportation. Please leave your comments, constructively. Any further information on accidents that we know of in the area with dates can be listed so we can help support our point.
Thank you all for being a part of making this area a safer place to live!
I will also say that some of my dear friends lost their father on a similar stretch of highway, this along with recent events is what has laid it upon my heart. One road at a time we'll try and get them to fix this!  Rest in Peace Freddie Lee Jones. You were a kind and caring man!!!! Angelversary: April 26th 2008
1 life lost is one too many, but today there were 4.
   PLEASE MAKE THIS YOUR FACEBOOK STATUS, WE NEED ALL THE SIGNATURES WE CAN GET! THANK YOU!
 I would also like to leave a poem on here for the families, It has comforted me on days when I miss my little girl, it's in her favorite color, Tinkerbell Purple. May your loved ones soar above and send you signs so you know they are still by your side!
Twice as Much
by Linda Ellis copyright 2012
 
I have felt the pain of heartache
in the days since you have passed
and never again will I take for granted
how long a life will last... 
Each lifetime has a limit
from the date of its creation.
We only choose our life's direction,
not its beginning...or duration. 
You lived and loved a lifetime
within the years that you were blessed,
and I mourn, because without you,
I now must live the rest. 
It is I who suffer;
I who grieve.
You are gone, and now content.
And if you could,
I know you would 
erase these tears I've spent.
It is I who loved so deeply
and so much of me, is you...
that when you left this earthly place,
a part of me left, too.
Though our hearts are joined forever, 
linked by invisible chains, 
the time has come for me to see
that much of "me" remains. 
Every day you're in my head. 
Every day you're in my heart.
Every morning through day's end,
you occupy a part. 
We walked this earth together;
our lives are intertwined...
so I shall live this life I have
as two lifetimes...combined. 
Twice as long, I'll gaze at sunsets. 
Twice as many times, I'll laugh.
Twice as hard, I'll seize these moments
I now live on your behalf.
Twice as deeply, I will care.
Twice as tough, I'll bear the sorrow. 
Twice as real I'll live each day
and thank God twice for each tomorrow.
Twice as strong I'll smell the roses.
Twice this vow, I will renew:
Until we meet again one day,
Twice As Much, I'll Live For You...
Let's stop this, please sign the petition!   REMEMBER TO SHARE ON FACEBOOK SO WE CAN GET ENOUGH  SIGNATURES!!!!
Links