The Ugly Truth of Cosmetic Surgery
31
people have signed this petition.
Add your name now!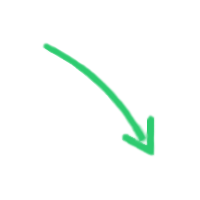 31

people

have signed.

Add your voice!
Maxine K.
signed just now
Adam B.
signed just now
Supporting those who have been disfigured by the cosmetic industry. Join our campaign against an industry that profits from the destruction of lives.
We are a group of women who have undergone 'substandard surgery' by reputable and board certified plastic surgeons . Each one of us has been left to deal with the undesired result unsupported and unhappy .
None of us have received any justice of the hell we have gone through and when we made a complaint against the surgeon or clinic we were left so traumatised and in disbelief about what we discovered and the fight we had to endure .
Some of us have remained permanently disfigured and disabled and undergone over 20 operations whilst the surgeon that carried the procedure has been able to happily live his life without any repercussions and with his reputation still intact .
Many of us have had to deal with our lives having fallen apart .How is this fair ? This is why we are introducing the #patientprotection campaign . We want to ensure that no other person will ever go through what we have done .
The cosmetic surgery industry is an ugly business and nothing is what it seems . It only comes to light when surgery goes wrong and you make a complaint .
This campaign #patient protection aims to highlight the short falls, reveals the ugly side of the industry and how little protection patients actually have . We are keen to develop a more honest culture where patients have the right to talk about their experiences and the surgeon without fear of any repercussions and surgeons must disclose how many complaints they have had against them .
We are looking to Instigate change and improve safety measures for the patient .
When cosmetic surgery doesn't go as well as hoped the emotional consequences are disastrous.
Ones psychological state worsens and in many cases affects their ability to lead a normal life.
Many patients shut themselves away from the rest of the world as they feel they can no longer be part of society with the disfigurement .
Many are recluses and spend their days home alone and not wanting to be seen by anyone or they are frantically researching the internet on who and where to go to get themselves fixed as soon as possible. They become very vulnerable and fragile .
When venturing outside they become very anxious . They fear being stared at and seeing people whisper about their substandard surgery behind their backs .
They lose a lot of friends and family members because of their refusal to take part in social activities . They would prefer to not see anyone or take any calls in order to avoid any invitation .
They also feel so embarrassed and ashamed to talk about their experiences because of fear of judgement and that they will be criticised by others .
It takes a lot of courage to accept the fact that the surgery they were considering as an investment in their well-being turned out to be the opposite and to openly speak out about it knowing that they will be an object of scrutiny .
Most patients are scared of being labelled 'a plastic surgery addict ' so they remain quiet.
Guilt plays a large part and tend to blame themselves for not having done enough research or seeing red flags.
Most patients are left so distressed with the result that they go on to develop post traumatic stress and end their lives because they no longer see any hope and feel that no one understands what they are going through .
Some patients embark on reconstructive journeys which don't quite work out well and are then left chasing their tail with repeated surgeries spending obscene amounts of money and land themselves in financial hardship .
Most patients are no longer intimate with their partners because they feel disgustingly mutilated and ashamed of their bodies.
What we have come across through social media is that many patients experiences have echoed how we have been treated .
What was astounding that the more patients we got to speak to on an every day basis we noticed how these medical practitioners had responded in the same way again and again when confronted with dissatisfaction.
We have been able to collect a lot of evidence so much so we could not possibly keep quiet .
Our findings showed us :
1. Patients were being threatened by their surgeons lawyers if they spoke about their experiences on social media.
2. Patients were often told they had a mental illness
3. Patients were described as having high expectations
4. Patients were being gaslighted
5. Patients were not told by their surgeons that a complaints procedure was in place .
6. Patients were often told when seeking a revision from their surgery of the 'diminishing returns'
7. Patients were asked to sign a consent form on the day of the surgery .
8. Some patients experienced that their surgeon did not undertake their operation in theatre. It was a junior .
9. Surgeons purposely upset their patient and entice them to get angry so they can end the relationship by citing one of the guidelines from the GMC- that they are allowed to break the relationship if there is no 'trust '
10. Patients relied on reviews to then find at a later date that they were fake .
11. Patients chose a surgeon amongst BAAPS to then discover that when they were unhappy , no one would listen to their concerns and it was just a big boys club where they protected their own .
12. Patients were contacting their local MP and not given any support or a reluctance to address the surgeon .
13. Surgeons who fail to listen to their patients and not do their revisions should be penalised.
14. Surgeons that hurt their patients emotionally, mentally or psychically should come with a prison sentence as that's what they have given to their patient . A life of imprisonment .
15. Patients advocates befriending patients whose surgeries failed to refer them to one of their own surgeons for financial benefit and a promise to get them seen sooner .
16. Patient advocates charging the vulnerable victims of failed surgeries money for surgeon recommendations.
17. When contacting the CQC patients discovered that they could not get involved in individual disputes .
We have had to speak out because of the number of people that are out there suffering in silence and that there is not enough protection for the patients when things go wrong.
For too long plastic surgeons have been able to get away with poor results and shunning their responsibility simply because they can . There are institutions that are allowing this behaviour to happen .
We want to make cosmetic surgery safe for patients and have better protection .
Our aims :
1. We must cancel NDA. Patients should not be silenced by having to sign a NDA when receiving a refund.
2. When asking for a second opinion surgeons are reluctant to put in writing the damage caused by their fellow colleagues.
3. Patients should be able to speak about their experiences including the surgeons name without any fear of repercussions.
4. Consultations must be recorded because what a surgeon says and writes down are two different things.
5. The consent form is a danger to every patient that under goes surgery . When we sign the consent form we are literally signing away our life . Once signed .. the surgeon can do anything he wants to us whilst we are under and then when we complain of what's been done to us their response is 'you signed a consent form '
6. The law is on the surgeons side. It's very difficult to pursue a legal claim against your surgeon in particular if you are not happy with the result . It's almost impossible to prove causality and negligence . Surgeons stick together . If you have had more than one operation then it's even harder because Legal teams are unable to pin point who did what .
7. The GMC is not there for the patient . It is very rare that they uphold a complaint.
8. Surgeons should not be allowed to use their wealth to pay to advertise in glossy magazines
9. Surgeons should not be able to use their wealth to promote themselves in organisations such as TOP DOCTORS
10. Negative Reviews left on 'real self ' are notifying the surgeons so they can upgrade their star rating .
There needs to be tighter and more stringent regulation.
We need a more honest culture when mistakes are made or a surgeon fails to take any accountability then we must be able to speak about it openly without fear of any repercussions
We would like to raise the standards of care in the cosmetic industry so patients can embark on getting the best care .
This campaign would end the lottery of poor practice from medical practitioners who for so long have been protected leaving the patient unsupported .
Please provide your support by signing this petition and Thank you.