The Truth about our Rights
25
people have signed this petition.
Add your name now!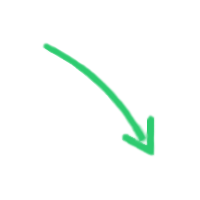 25

people

have signed.

Add your voice!
Maxine K.
signed just now
Adam B.
signed just now
When our GOD given civil and human rights are violated by people who have unlawfully interfered  in someone's life by trying to or intentionally cause emotional distress using electronic surveillance, remote neural monitoring, remote behavior modification and harassment. Technology that is used by the government to help people not torture them.
We need to know the truth about what makes a person think that they can do whatever they want with you; ecspecially things you would prefer not being done to you ? Such as using you for their gaming purposes or trying to make you look like something you are not/ or using a form of control that you are not happy with? A form of control that robs you of you civil & human rights?
Slavery days are long gone, if they were going to reinactment of the Civil Rights and Slavery Days, they could of at lease informed you of it, instead of putting your LIFE on line. They should have said something. Our lives are not to played with by anyone!
Know the truth about about why they are using government technology to control and harass you at the same time, instead of telling you what it is for...no instead they assume that you'll commit suicide or have a breakdown.
Know the truth about why fail to financially compensate for using you without your permission, no instead they create fake medical records, stated in the above paragraph.
Know the truth about who, why? what? where? when?
How are these people able to control your body using a remote control, remote neural monitoring, remote behavioral modification, and gaming remote control (Wii controller)? It's government technolgy invented to help people not keep them taking care of themselves by working...that's how you pay  your bills. What are they doing using it to keep you from making a living?
Know the truth about why would someone try to rob you of your life, liberty, and pursuit of harassment on an innocent person.
Know the truth about why someone is using that in such a cruel way? Why the false information on your credit report, why would someone is using your name for employment and living in the same neighborhood as you, while they are playing your body in the most cruel and unusual way.
They do it all without your permission or consent.
It's time these people face the reality of what they are doing; they will have face a prison sentence. There's consequences for using someone in such a manner as to robbing a person of their right to life!
IT'S TIME THEY FACE REALITY, THIS LITTLE GAME THER THEY CALL CONTROL IS OVER, PEOPLE CONTROL THEIR OWN LIFE, NOT OTHER PEOPLE.
SIGN THIS PETITION IF YOU AGREE WE SHOULD KNOW THE TRUTH ABOUT WHY PEOPLE THINK THEY CONTROL OTHER PEOPLE'S LIVES IN A MANNER THAT ROBS PEOPLE OF CIVIL AND HUMAN RIGHTS. THEY SHOULD SUFFER CAPITAL PUNISHMENT FOR DOING SO.
Links