The system of IELTS exam assessment has to become transparent
111
signers.
Add your name now!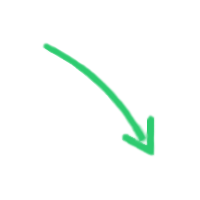 111

signers.

Almost there!

Add your voice!
Maxine K.
signed just now
Adam B.
signed just now
I would like to express my doubts related to the fairness and objectivity of IELTS assessment. Nowadays, many people are taking IELTS for immigration purposes, employment or to study abroad. Therefore, examiners realize how it is important to receive the desired score and what is more important, they exactly know which score has to be received for purposes mentioned above. From this prospective, IELTS became just business and lost its credibility and trust among test takers. Thousands of people complain that IELTS bands, in particular writing section, are not fair and there is no feedback given to candidates. People who get, for example, 8 in listening and reading, 7 in speaking and 6 or 6.5 in writing. This is impossible! 6.5 band in writing is often given as a way to force people to give IELTS exam again and again.

IELTS does not evaluate the knowledge of English, it is now the business and tool to make money! Even native speakers cannot get 7 in IELTS. Do you still think IELTS assesses the knowledge? The system of evaluation is not transparent. People who request re-marking are not provided with any feedback and their mistakes! How we, test takers, can trust that assessment was made in a proper way? The results are not reliable. The fact that none of sections with mistakes is showed to test takers, tends to believe that IELTS is associated with fraud. As confirmation, I can prove it from my personal experience. One of my IELTS exams, writing was assessed as 5.5 and speaking as 6.0. However, when I requested re-evaluation, it was increased to 6.5 and 7.0 accordingly. How it can be explained? Are the examiners trained enough? Do they have required qualification? Are they professionals?

Where there are a lot of money involved, it needs to be regulated properly.

I understand that many people will argue with me and just say that my English is not good enough to get the required score. Yes, my native language is not English and I do not pretend to the maximum score. However, the system of assessment as well as exam's questions have to be revised and be transparent. I do not understand, why examiners are asking personal questions during part 1 of speaking test. These questions are confusing and there is no desire to answer at all. Another bunch of questions are just stupid, for instance "Describe a time when you heard a stranger talking over the phone".
In addition, some requirements to IELTS GT Task 1 had to be revised a long time ago. The test was designed many years ago and it has not revised since then. The tests's requirements on how to end the letter is absolutely old-fashioned. Nobody in the USA, Canada or Europe write "yours faithfully", "yours sincerely", as well as no coma (,) is after yours faithfully" or "yours sincerely" according to the latest books on business communication. Furthermore, there is a new trend in communication, after "dear …" – no coma, but ":". Examiners consider it as mistakes and it decreases the score, however it should not have any impact on it, because in real world it does not work.

Every test taker has a right to see his/her mistakes and receive appropriate feedback. Keeping a candidate informed about their mistakes and providing the answer sheet copy will not really harm IELTS. In fact, this will boost confidence on IELTS. Making money is not candidates' concern, but certainly "hiding everything from candidates" is a concern for everyone and it makes them feel about fraud from organisation's side.

It is just business built on human's lives.