COMPLIANCE ALERT
82
people have signed this petition.
Add your name now!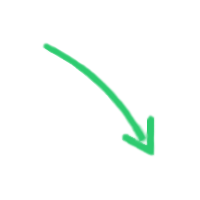 82

people

have signed.

Add your voice!
Maxine K.
signed just now
Adam B.
signed just now
COMPLIANCE ALERT

Want to Stay in Business?
The small B/D owner is the most heroic man on earth. They take fees and fines from us in the name of customer protection and market integrity, to fund their pensions, inflated salaries, gold plated healthcare plans, expensive office space and luxurious vacations.
And We're Still Business
They design an arbitration system that we have no possible hope of ever winning. Over 90% of the time members end up paying money. Clients would be crazy not to arbitrate every single loss they had, the system is so corrupt. FINRA even funds law school clinics to ensure a steady stream of arbitration revenue to their coffers.
And We're Still Business
If you are ever called by FINRA to appear at an OTR, On the Record "Interview" (deposition), check your Constitutional Rights at the door. Invoke the 5th and you can face expulsion. You can't even be represented by counsel!
AND WE'RE STILL BUSINESS

NOW THEY FINALLY THOUGHT OF ONE THING THAT MAY
VERY WELL HAMMER THE FINAL NAIL IN OUR COFFINS
THE DOL RULE
We are still seeing a lot of legal wrangling and posturing about rollbacks, deletion, delays, and cancellation. So far, nothing has been accomplished other than a 60-day delay in implementation. The rule still stands in spite of all of the attempts to further delay its implementation, in the least. To add insult to injury, there is no real guidance coming from the DOL or FINRA of how to implement a "rule" that has been the core attitude of most all of us – treating the clients' needs before our own.
There are over 1400 pages, and growing, of new, complicated regulations, enforced by trial lawyers, that offer no help to clients or the industry.
I have been working with members of Congress to call the regulators to task in the name of all of us, our families, employees, their children and families.
ADD YOUR NAME TO MINE AND I WILL DELIVER THIS PETITION TO:
THE U.S. SECRETARY OF THE TREASURY,
THE FINANCIAL SERVICES COMMITTEE,
THE SECRETARY OF THE DEPARTMENT OF LABOR,
THE CHAIRMAN OF THE SECURITIES AND EXCHANGE COMMISSION,
THE CHAIRMAN OF THE PCAOB,
THE PRESIDENT AND CEO OF FINRA, AND
THE PRESIDENT OF THE UNITED STATES OF AMERICA
Help me help you! Your support in this fight against over-regulation and for our survival is vital. We must present a unified voice or we'll all be looking for a job.
Stephen Kohn
(303) 880-4304
(303) 996-5680
sakohn7@gmail.com