The problem with PLASTIC BAGS!
25
signers.
Add your name now!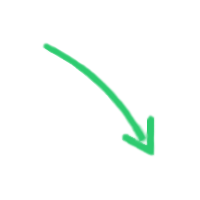 25

signers.

Almost there!

Add your voice!
Maxine K.
signed just now
Adam B.
signed just now
Have you seen the street full of trash, or an animal with a plastic bag choking it? How do you feel about them? I feel really sorry for them because they are also a living thing. Like they say "treat others the way you want to be treated." If you sign this petition, there is a way to stop it. My name is Grace and 1 am in 6th grade and I am from Nicaragua. Plastic bags are not helping the environment instead they are worsting our planet. It is killing sea life and filling our landfills and they have many different chemicals that make them toxic. 50 years ago this wasn't a problem because we didn't have plastic bags but now it is causing big problems to our one and only world ("Reduce Plastic Bags in Philadelphia." Change.org. N.p., n.d. Web. 08 Oct. 2015.).
Have you ever gone to a supermarket? Have you seen those huge piles of plastic bags and after using them for 15 minutes you throw the bags away for what getting plastic bags. There are other types of bags that are environmentally. For example, there is the reusable bags or you can bring a shopping bag from target or siman. Some of you might be thinking that reusable bags are way to expensive to buy them, but maybe there is a way to minimize the cost of the reusable bags. Well, what we can do is that we can tell or start a campaign to the government if they can subsidize the cost of reusable bags at least 50-75% of the cost of the bags. If a bag cost $5 then, the government will pay $3 and we would pay $2. If people still don't buy the reusable bags then the people will pay $0.18 per plastic bags. What would you decide, paying one bag for $2 or paying a plastic bag for $0.18 each.
There might be another solution we can ban plastic bags like the city U.S.A, England, Mexico, India, Burma, Australia, Rwanda, and Bangladesh ("How Many Cities Have a Ban on Plastic Bags?" HowStuffWorks. N.p., 09 Jan. 2012. Web. 08 Oct. 2015.) This is a stranger way to reduce plastic bags but it can bring some problems. For example, some people can start complaining and cause bigger problem as a country, so government won't like that, but the good thing is that our environment wouldn't be affected that much and less sea life would be killed.
There is a supermarket in Nicaragua called La Colonia and at the cashier there is a poster that shows poor animal choking on plastic bags and trash and dead sea gulls because they choked on a plastic bag or trash, but the question is are they still using plastic bags. Yes, they do but they aware people that pass the cashier so they are still helping, now little by little they will reduce the quantity of plastic bags and then they will help the environment. You can also change the way we use plastic bags. but you decide if you want to have a clean world, the only one we have.
Bibliography