The Power of Electricity
85
people have signed this petition.
Add your name now!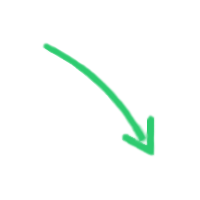 85

people

have signed.

Add your voice!
Maxine K.
signed just now
Adam B.
signed just now
Glenn D. Rosilier
CFO AEP Texas
Larry Jones
AEP Texas Corporate Communications
(512) 203-4916
lajones@aep.com
Dear Sirs:
I am writing this letter to say thank you to all the AEP crew members that worked in the cold elements to get us back on. Thank you. Just as important, I am writing as a voice and one of many concerned citizens and on behalf of the twenty seven hundred (2700) or fifty nine hundred (5900 per AEP news release) consumers affected in the Laredo and Rio Grande Valley, who recently suffered a great deal of distress due to a power outage that lasted for 24 and up to 36+ hours on the coldest days of this New Year! We demand an upgrade to the transformers and units that will guarantee and prevent this from occurring again. Especially that a focus and team effort be in place to reassess the areas in our city that are in constant development: New apartment complexes and new dwellings as well as business in the Del Mar areas. You will find many of the affected, their names and signatures attached below.
Over the past six months, we have been experiencing frequent power outages in our city. They are frustrating, to say the least, they interrupt our routines and provoke in some cases damages that however insignificant to AEP, they affect our families tremendously.
There are many ways to prevent interruption of electricity all of which AEP is fully aware. The first and most important, had you taken to preventive measures, would have been by advising the consumer the preparations necessary before the freeze. Most if not all would have cooperated, cognizant of the goal of energy conservation, everyone would have done their part. Prior to the day of the freeze the communities would have worked collectively to prevent this outage. All the statements and releases were made after the fact instead of prior to the inclement weather.
Secondly, AEP could have been forthright with its consumers the minute the situation was assessed. Instead, the consumer was falsely expecting the restoration within a few hours. For some of us those hours turned into days. Any power outages that affect the home should be considered a critical priority for restoration. It is important that you give special attention to power lines and equipment repairs before these outages occur. These have been too frequent in our area and we demand as consumers that you upgrade your systems. In one of AEP's statements released AEP said your transformers are more resilient in summer months perhaps because South Texas never gets cold enough. However, it is your duty as a company to provide a vital and necessary service and to be prepared for uncommon but forecast freezing weather, is imperative. Thirdly perhaps a rolling campaign would have helped if implemented.
These power outages range in length, but they are occurring more frequently. They cannot all be blamed on the weather or the consumer. The most recent outage occurring on New Year's Day severely disrupted the north Laredo community. Thank you AEP for stating you "appreciate the patience and support of city leaders and customers" to which we say we had no choice. We were shut down and we were hopeful it wouldn't take as long as it did. And it was too long for those with a disability, for the elderly and for those of us with small children.
We will forward this letter to the officials at our city and state governments as well as to ERCOT and the PUC in the hopes that we can all work together. Please let us know what steps are being taken to provide better service to the residents of South Texas. Thank you for your time and consideration.
Sincerely,
A. Martinez
A Concerned Citizen of Laredo
Cc:
Texas State Senator Judith Zaffirini
Texas State Representative Richard Pena Raymond
City of Laredo Mayor Pete Saenz
City Manager Horacio Deleon
Bill Magness, ERCOT President/CEO
Craven Crowell, ERCOT Chairman
DeAnn T. Walker, PUC Chairman
Brandy Marty Marquez, PUC Commissioner