The perfect time for the TV show La Femme Nikita (1997-2001) to emerge once again
440
people have signed this petition.
Add your name now!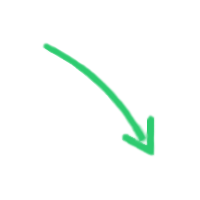 440

people

have signed.

Add your voice!
Maxine K.
signed just now
Adam B.
signed just now
On behalf of La Femme Nikita fans, I would like to share this petition dedicated to bringing back this beloved TV series to our screens. This groundbreaking drama (from 1997 to 2001) which celebrated its 20th anniversary in 2017, has retained a powerful fanbase of thousands worldwide, and in fact, has amassed new fans along the way.
Based on the acclaimed Luc Besson film, 'Nikita,' the series (translated into numerous languages including Italian and Russian) was heralded as 'the show of the century' in the 90s due to its fresh take on a proven genre which incorporated elements of fantasy and sci-fi. Unmistakably, the popularity of the series rested on the shoulders of Peta Wilson, who stars in the titular role. After competing with over 200 actors for this much-coveted role, she proved to be more than just 'another beautiful blonde.' Her nuanced performance and vivid authenticity was so compelling, it kept audiences glued to the screen. She literally brought Nikita to life.
Evidently, producer, Joel Surnow, was ahead of his time and used technology in the storyline not yet invented, though today online instant messaging and virtual reality are commonplace concepts.
The cast, which includes Roy Dupuis, Eugene Glazer,Don Francks(1932-2016), Alberta Watson(1955-2015), Matthew Ferguson,Carlo Rota were a great support for Peta, and contributed to the show's popularity.
Surnow summed up the show's appeal, "Though Peta Wilson's beauty is unmistakable, it was Wilson's raw talent [that made the show such a success]. It was like watching lightning in a jar."
Given that we are in the midst of a global pandemic, we feel that it's the perfect time for La Femme Nikita to emerge once again, not only for the die hard fans (Peta has her 'army' to take care of), but this high concept gem is sure to attracted a new audience.
We are looking forward to hearing from you, hoping for your kind consideration of our request.
Sincerely, Inna Danino and the fans
Here is attached personal letters of the Fans
"I love the show "La Femme Nikita" because it echoes my inner hope for the ability of kindness, trust, love and friendship to survive in our greedy, power-hungry and sometimes threatening world. Peta Wilsone is the heart and soul of the whole show. Her portrayal is so convincing that there is not the slightest doubt that the actress believes in what she portrays. I believe that this light of love has been preserved in every human being, no matter how small. This show addresses this hope of light in each of us and wants to see it again and again. In this difficult time of the world, we need hope, support, inspiration, that we can understand love and acceptance, no matter what the circumstances. I would be very happy if the show was shown again and introduced to the new generation. May we all manage to keep love in us.
With love, Victoria from Latvia"
"I feel that La Femme Nikita should be brought to the screen because first of all, it was a great show. The show was very well done all the way around from the storyline, to the action, the music and the wardrobe. The character Nikita believed in the truth, she fought for freedom and believed in humanity. For this to come to the screen, it would bring more viewers from different generations to watch the show. It would also give them something worthwhile and exciting to watch during quarantine!!! I hope you will consider putting it on the screen for hopefully many new fans to come. Thank you, Kia Avery from the USA"
"I think any channel or any platform would start streaming la femme nikita because it was the best show ever
It still has a lot fans all over the word and I m sure so many people will like that show
As a fan I like all the characters but my favourite ones are Michael and Nikita.The love story between them is just wonderful.
so please consider my suggestion.thank you very much, Monica from Argentina"
"To me " La Femme Nikita" is one of the best series there have ever been made.
After all these years it still resonates around the world. I think it would be so wonderful to see these series with Peta Wilson back again on a large platform,
Sabine Helena from Netherlands"

"LaFemme Nikita was a movie ahead of its time when it came out. And although it has been years since airing it, it is now more relevant than ever before. Everyone who watched it enjoyed the extremely well played out action scenes, the incredible technology not available even today, the humanity and compassion of the character Nikita, and the deep connection she had with Michael. This is a movie that has been ingrained in the minds of the people who watched it when it came out. It is now a turn for a new audience to watch it and enjoy it all anew. Let the old fans enjoy it once again, and it is inevitable that a whole new army of fans will be sure to form after it is made accessible on more platforms.
Viktoriya Tutev from Bulgaria"
"La femme Nikita is one of the best series to ever be aired! As a huge fan I would love to see it brought back ,Peta Wilson and Roy Dupuis bring a powerful chemistry to the screen as amazing actors. Please consider airing again for younger generations to have a chance to become fans of an amazing show!
Debra Chitty Georgia USA"

"La Femme Nikita was the first show that made me feel empowered and proud to be a girl! The first show that showed me that a woman can be vulnerable and strong at the same time! We should be able to watch the show again because it's timeless! Great cast, great story! Perfect for both men and women! I would love to watch it with my younger friends who haven't got the chance to see it!
Teddy from Bulgaria"

"La Femme Nikita was not only a TV show for me, not only time distraction. It was a completely different world for me. A world where I could be myself, where good and love still exist and gave the power to do the impossible. And I need that world back.
Dimitrina, Bulgaria"
Just a quick message in support of reviews to join the La Femme Nikita series staring Peta Wilson and supporting cast on networks across the world. In times of need, strong supporting roles like Nikita and Michael demonstrates during this turbulent times the need for stability, leadership and teamwork. Themes that run true in La Femme Nikita, a fantastically produced show deserve access to new audiences young and older.
Please consider this my letter of strong support in release of this global show to reach all areas where it can be enjoyed immensely again.
Kind Regards
Claudia Kadow
Australia