(The New) Red X should officially be Jason Todd
11
people have signed this petition.
Add your name now!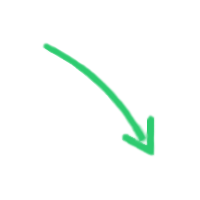 11

people

have signed.

Add your voice!
Maxine K.
signed just now
Adam B.
signed just now
In the loved TV series Teen Titans, There is a great character known as (The New) Red X. In the series, Robin (who is actually Dick Grayson) fights a boy who steals a suit he once used to disguise himself to get closer to Deathstroke aka Slade. Many online fan theory's claim that the new boy in the suit is none other than Jason Todd, a boy who is Robin after Dick Grayson. I realize there are reasons Jason being Red X wouldn't make sense. Despite this I would like DC to somehow make it Cannon that Jason Todd is (The New) Red X. I want it, I know a lot of other people who want it, I just want this debate to be over with. Please DC if you're reading, will someone official with the Batman/Teen Titan universe, please find a way to make it Cannon.
Firstly some great reasons people are damn near sure Jason Todd is Red X already, aka reasons that he should be (The New) Red X. Red X and Robin have extremely similar fighting patterns, as would anyone trained by the same teacher, aka Batman. On top of this their mannerisms in speech as well as their style of parkour. Almost everything they do seems trained by the same teacher. Another factor is Jason's mannerisms compared to (The New) Red X. Both enjoy doing things for money and act like they are a bad guy, until the going gets rough and they be the good guy. Also, Red X, Red Hood, easy switch DC.
There are some problems with Jason being Red X. Jason isn't Robin until after Dick Grayson becomes Nightwing. On top of this Red X has the attitude that The Red Hood, aka Jason Todd after he died and came back to life. All of these things contribute to the badass anti hero Red X, but disprove the theory we all love so much. However as many facts are ignored in the TV series, these could easily be ignored as well. Swept under the rug for the fanbase. Please and Thank you.
In closing, Jason Todd and (The New) Red X could and should turn out to be the same person. Jason could have had a phase between dying and becoming the Red Hood to have had some time to be Red X. There are plenty of ways it makes sense, I'm just so tired of the tease that it is Jason Todd, as well as the constant running joke of that as well. Just please shut up the argument and find a way to make this happen.