The name's Not Oprah - Small People, Big Deseases. Lets Find a Cure!!
19
people have signed this petition.
Add your name now!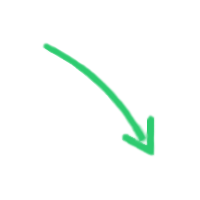 19

people

have signed.

Add your voice!
Maxine K.
signed just now
Adam B.
signed just now
This petition has been edited/changed by the user for reason of the following:
The previous petition regarding the changed/added subject(s) was removed or was not functioning properly.
The added/edited content is, in every way, shape and form, still at least partially related to the previous topic listed.

Any person(s) that wish to see the originally placed documentation can click the following link, which will take all persons to a blog page with the original document printed.

http://thebunnyzim.thoughts.com/posts/the-name-s-not-oprah

For some people, this petition could make a difference.

   This morning, I woke up and casually walked into my living room as I always do, fiddling with my phone when I heard sniffling. I looked up at my mother, and she looked as if she'd been crying. She had. Why? Because when she called to reapply at SoonerCare for her insurance, they told her she makes too much money. According to what the person she spoke with said, she cannot be making over $300 a month to apply for this insurance. She's now completely out of insurance, and dying of stage 4 lung cancer. It doesn't seem like a big deal, and she doesn't look sick to most people, but guess what? She is.

Not a lot of people signed my last petition, but hopefully a lot will sign this one. Since making that petition, my mother has lost her insurance. This morning, Monday, October 1 2012, my mother tried to reapply for her insurance. At least two people she had talked to previously who told her all she had to do was reapply when her insurance expired, and they would get her filed again.

This petition is for my mother, and anyone else who has tried filing with SoonerCare, or has SoonerCare, in the state of Oklahoma and has had an application or any medical testing and other medical needs denied/ignored. The faith of humanity is slowly disappearing.

What still bothers me is that, if she were Oprah, she'd be cured. Oh, but don't let us be a bother to the celebrities who have everyone doing everything for them, and have enough money to buy any thing they want. We're only trying to live, too. Leave us enough oxygen and water and we'd find a way, I suppose. With no help whatsoever.

Do all of your own race a favor, be selfless for 60 seconds, and sign and share this petition. For the adults, right now, most likely, this is you.

For the kids, one day, this will be you.

Links
http://thebunnyzim.thoughts.com/
http://www.facebook.com/ShayShayBUNNYbooluvzzYOU
http://www.twitter.com/bunnyboo915