THE "NAILS 20/20" SHUT DOWN!!!
462
people have signed this petition.
Add your name now!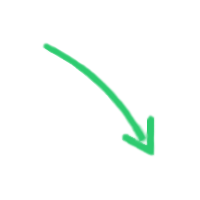 462

people

have signed.

Add your voice!
Maxine K.
signed just now
Adam B.
signed just now
I have been an on-going customer at "Nails 20/20" (1500 E Brambleton Ave Suite 101, Norfolk, Virginia 23504) for about six years. All of the salon's regulars choose to understand their poor conditions and collectively support them over the years because of the convenience of the location and their staff's experience/skill level. They are clearly understaffed, of the three staff members there are always two men and one woman, allegedly a husband/wife with a business colleague who may or may not be there. The woman is well-known in the area for good eyebrow waxing and her alleged husband is a proficient nail technician. Unfortunately, the customer service in this establishment is completely repulsive along with many other inconveniences that ruins the customer experience.
I had prior encounters of unprofessionalism with this place but on today (3/6/19), I never thought that I would experience the level of disrespect and maltreatment that I received. I walked in at about 3:30pm to an unoccupied salon with the two usual male staff members there. As the "husband" was finishing up a set of nails for a customer, I inquired for nail services (one-nail repair, polish change on nails/toes). Graciously, the salon wasn't busy so I was immediately able to be sat down for the service to be completed by his business colleague. Keep in mind that I have an acrylic full set done (no-need for a fill), I just wanted to get one gel nail repaired along with my polish change. As the first technician was doing my nails, I saw that he cut the acrylic nail I requested to repair noticeably short. I decided to politely let him know that it was too short but he became offended by my suggestion and he insisted that he "knew what he is doing." I urged myself to give him the opportunity to fix the issue but he started shaping them improperly as well which in return caused me to politely make another suggestion for him to shape them correctly. After he received the second suggestion, he got frustrated and insisted that I leave to go to another salon. He even attempted to remove the nail off of my finger with a nail clipper!! I removed my hand from his disposal and sat in the waiting area for the "husband" to fix the job. After the customer that he was working on finished, I was able to be sat in his chair for the completion of the service. As I was getting my nail fixed at the station, the woman (wife) walked in the establishment and prepared herself at her workstation. They were noticeably speaking about the scenario that occurred between the first technician and I in another language. There was an awkward tension so I decided to explain my issue(s) with the first technician to the "husband" in efforts to improve how they accommodate my customer experience. As usual, he was able to shape and ensure the nails were done properly but then it became a discrepancy with their nail polish options. They could not provide the color that was already on my nails in gel polish so I was forced to improvise with their regular polish. I was still charged for the gel price and foolishly I gave him cash before the service was complete. After the completion of the nails, I started a timer (8 min.) for the nails to dry so I can finally get out of there. With dry nails, I stood up to recognize that I had on peel-able polish. I asked for a refund not only for the unprofessional service but the insufficiency of my visit. Before the "husband" thought to provide me with a refund he suggested to re-polish them, so I sat down. The woman started exclaiming to me that I "don't need a refund or a re-do, GET OUT!!" I completely ignored her then she ran toward me and violently pushed the chair attempting to assault me. Once that happened, I started to record the verbal exchange between her and I about the improper treatment that I received. I also called the authorities!!

After posting videos of what I could salvage as evidence that there was an incident on instagram, a lot of people told me they share literal and similar stories from this establishment with NO justice being met. I am posting this petition to get this horrible establishment shut down, hopefully preventing anymore unfair treatment toward customers who occupy nail salons in this community. Over 90% of their profit comes from the black community, yet they are completely comfortable with producing high volumes of unprofessionalism and mistreatment towards the community. They do NOTHING for our communities but take from us!!!!