THE MYSTERY DEATH OF YOUNG UZBEK CAREGIVER GIRL IN THE TURKISH MILITARY GENERALS HOME
275
people have signed this petition.
Add your name now!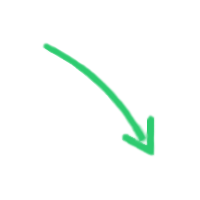 275

people

have signed.

Add your voice!
Maxine K.
signed just now
Adam B.
signed just now
THE DEATH OF 23-YEAR-OLD UZBEK GIRL DEPICTED AS 'SUICIDE' TO CONCEAL THE MURDER COMMITTED BY THE TURKISH OFFICIAL
THE BULLET THAT TOOK NADIRA KADIROVA'S LIFE WAS FIRED FROM THE GUN THAT WAS REGISTERED UNDER THE NAME OF SIRIN UNAL – MEMBER OF TURKISH PARLIAMENT AND THE FORMER GENERAL OF THE MILITARY FORCES OF TURKEY.
TURKISH AUTHORITIES ARE DEFENDING THE SUSPECT AND PRESSURING UZBEKISTAN NOT TO INVESTIGATE THE CASE!
WE DEMAND JUSTICE AND PROPER INVESTIGATION PROTOCOL FOR THE INNOCENT UZBEK WOMAN WHOSE LIFE WAS TAKEN WAY TOO EARLY BY HER PREDATOR!
HOW IT ALL DID BEGIN?
The day before Nadira was murdered, she called her friend Layla. She made her friend aware, in tears, that she was sexually assaulted by her employer - general Sirin Unal. In the middle of the phone conversation, however, the call was cut-off. That was the last time anyone heard from Nadira ever again.
The allegations made by the Turkish authorities stated that the 23-year-old woman of Uzbek nationality, Nadira Kadirova, had committed suicide in the house of the retired deputy Major General of the AK Party in Turkey, who had hired Kadirova as a caretaker for his sick wife. They have confirmed that Nadira was killed by the gun registered under Sirin Unal's name.
There are many reasons to question these allegations.
1. It is strictly prohibited to possess a weapon in Turkey. It is hard to believe that an experienced military personnel, retired or not, would store such a dangerous weapon that was easily within the reach of a caregiver.
2. It is unlikely for a young woman of her age, who grew up in Uzbekistan, to know how to use this pistol. Perhaps, the only place she might have seen the use of weapons is in movies. It's impossible for an inexperienced and untrained young woman to use this old model gun so efficiently, let alone shoot herself twice to death. Nodira would have had to know the four steps of using this particular pistol, and she would have needed previous experience to fire. First, she had to open the charger, then load the bullet, open the safety, then shoot! Twice, at that!
3. The ambitious 23-year-old woman was looking after an elderly woman to save up enough money to pursue her dreams. This shows that she was a strong woman who did not mind working and sacrificing for her future. She had many hopes and dreams. It is highly unlikely for a person in this state-of-mind to choose death. She was killed.
Thus, there is reason to believe that a scenario was staged for the benefit of the general.
There are some possible scenarios of what might have happened that day.
Version 1: As mentioned above, according to Nadira Kadirova's close friend, the shameless general sexually assaulted the young woman, a day before she died. Perhaps Nadira threatened that she would inform police about the sexual violence. To protect his status and reputation, the general could have easily forced the pistol into her hand and made her pull the trigger. As a result, the pistol would have her fingerprints.
Version 2: As an experienced member of the military, the general would know more about wiping his evidence clean, after this heinous crime scene. He could have shot the girl from a near distance then cleared his fingerprints and staged the gun in the deceased's hands. To add, the gun was registered under his name, so finding his fingerprints on the gun wouldn't be the biggest surprise.
After her murder, he called the deceased's older brother. In order to make it look like a suicide, he claimed that he couldn't find his gun and at the same time (look at the inconsistency) that his sister locked herself in the room with the gun. It is questionable why he felt the need to search for his gun, coincidentally just before she allegedly had stolen it to kill herself. Huh.
The moment the call is made to the brother, the general's daughter is heard somewhere in the background, screaming and crying, which we think was also orchestrated to support the scenario...
According to their plan, this story was going to have her brother convinced, which would allow him to testify in court and therefore, clear the general and his family of all charges and appear innocent ...
Most likely, when the phone call was made, Nadira Kadirova was already murdered.
The facts do not add up. This certainly shows that Nadira Kadirova was murdered.
The family of Nadira Kadirova tried to schedule a proper autopsy to determine the cause of her death, but they were not allowed. According to her relatives, two bullets went through her chest near the heart. There were two separate bullet wounds. All organs of the deceased were removed. This painful information was shared with the family by a local doctor who examined the body.
Due to the fact that the family was unable to properly investigate the death of their daughter, they were forced to bury her right away. No investigation has been carried out in Uzbekistan, and the investigation carried out in Turkey was improperly done. No autopsies have been done in Uzbekistan. No officials have stood up for Nadira.
Ever since the tragic murder, the family has been dealing with continuous harassment by Uzbek Police Forces, who have taken away their freedom of speech, placed a 24/7 patrol in their home, and threatened their own lives now.
The Uzbek Government has made it clear that the family is strictly not allowed to speak with anyone or there will be extremely destructive consequences.
So, we believe that this innocent young woman was murdered out of rage, most likely after being sexually assaulted, and we call all the dignified prosecutors and judges of Turkey to carry out their owed duty to investigate this disgusting case to find justice for a young woman who deserved to live. Join us in fighting against corruption and the vicious practice of taking advantage of vulnerable women in the field of care work.
Another young woman was brutally murdered for a heinous and uncontrollable selfish desire of a man.
These calls for Justice represent important ways to end assault against female care workers and to transform systemic and societal values that have worked to maintain and defend sexual violence.
We call upon both governments and all responsible institutions to ensure this case is thoroughly investigated.
Our calls for Justice aren't centred on this single case, and everybody can play a role in helping both short-term and long-term. Individuals, institutions, and governments can all play a part; we encourage you, as you read this document to empathize with this poor young woman and her family; and most importantly, to act on it & make a change.