The Mistreated Students of Montgomery
289
people have signed this petition.
Add your name now!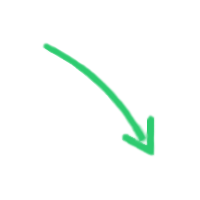 289

people

have signed.

Add your voice!
Maxine K.
signed just now
Adam B.
signed just now
Students of Montgomery:
When we entered the school system, we were told that no child would be left behind… that all students would be given the same quality of education. We entered the school system under hopes that our school system would try to assure that our education would be par with good standards. We entered the school system under a lie. In light of recent events pertaining the Geometry and Statistics classes of LAMP High School. After losing their teacher halfway into the year (without being given any information as to where she went), the Geometry students were left to take a "retention" test. After this test, many students found themselves with grades that they did not deserve. Students who once had A's were dropped to B's and C's. Rather than remediating the condition and seeing to it that they would not be stuck with those scores, MPS left them with a grade that would forever affect their GPAs. Furthermore, MPS refused to acknowledge the small class of 8 students in the AP Statistics course, all of whom had paid $91 to take an AP Exam for which they thought they would be prepared. These students were ignored by MPS – instead, a teacher who had left the school, a teacher who did not normally teach Stats, and a teacher from another district helped educate the students in what they had to learn. It was not until two weeks before the exam that these students received any real acknowledgement from MPS, and even that acknowledgement was small and unhelpful. Some students chose not to take the AP Exam and pay $45 to CollegeBoard. These students are now being forced to take their final exam - one they were not even notified was necessary, considering the condition they were left in. These students very recently received a notification from MPS, notifying them that their scores for a practice Mock Exam they had taken months previously – a Mock Exam that was naturally extremely difficult and that they were not told of beforehand and were unprepared to complete – was to be used as their final average for the 4th 9-weeks. Most of the students failed that exam. If it weren't for the help of the AP Calculus teacher's brilliant hard work, those students would have been left with nearly a failing grade in the course. It took a teacher of another course to create many major and minor grades within a week to appease the unfeeling MPS officials. I was a student in this Statistics course. Our opinions, our pleas… all of these were ignored. We were not given a say as to how we were treated. Should we not, as the affected persons of the actions of MPS, have a say in their doings?
By signing here, you agree to help us with our plight for these reforms:
Having the say of students in any decisions MPS makes.
Having schools have the same representation as MPS in all decisions.
Having a representative from the schools monitor MPS, rather than the other way around
We should be the priority, but we aren't being treated like it. Together, we can change that.