The Legend of Zelda: The Adventure of Sheik
73
people have signed this petition.
Add your name now!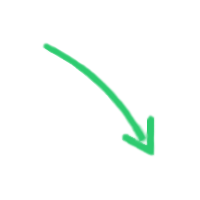 73

people

have signed.

Add your voice!
Maxine K.
signed just now
Adam B.
signed just now
Dear Nintendo,
As a young Legend of Zelda fan, my favorite iteration of Princess Zelda was the one from Ocarina of Time.  In my head, I had always imagined what Zelda's adventures were like in the 7 years that Link was stuck in the sacred realm.  What was it like being on the run from Ganon?  How did she learn all of the sacred transportation songs?  When did she learn to play the harp?  How long was Impa teaching Zelda awesome Sheikah ninja skills before she was sealed away in the Shadow Temple?  And what did Zelda/Sheik do after her mentor was sealed away?
And the most important question: Why isn't this a video game?
Think about it.  A game about Zelda's experiences of ninja awesomeness during Link's absence in OoT is a no brainer:
1. Awesome game mechanics.
-Prince of Persia/Ninja Gaiden/Mirror's edge style parkour and acrobatics.  Super cool platforming.
-Sheik's whip/chain from Super Smash Bros. is an awesome way to swing across branches and perform such feats.
-Poison darts/Martial arts for combat.  Sneak attacks and precision strikes would be awesome.


2. Revisiting a World
-With the capabilities of newer technology, OoT's Hyrule can really be fleshed out.  
-Interacting anew with a cast of old characters.  Imagine Zelda/Sheik interacting with Darunia, Saria, Ruto, or Nabooru.  Seeing these characters deal with the evil that Ganondorf is spreading about the realm in real time just allows us to love them all over again.

3. Zelda
-This would be the first Zelda game (Philips CD-i does not count) in which Zelda is an extremely active player.
-This is important because it allows us to explore the emotional depth behind the Princess (the fall of her kingdom, her failures, and her growth into the wielder of the Triforce of Wisdom)
-This is doubly important because the amount of games that have female protagonists are very few, and if you don't count those games in which those characters are highly objectified, these games are rare.  As a woman and as a huge fan of video games, a title like this coming from Nintendo could do an immense amount of good for young girls who enjoy gaming.  Seriously.


4. Nintendo: YOU WOULD MAKE SO MUCH MONEY.
-Do you know how many people love Zelda?  Do you know how many people love Ocarina of Time?
-The answer is a lot, as I hope this petition will show you.
-If you made a Tingle spin-off that was somewhat successful, imagine how successful a ninja-Sheik-Zelda game would be!  People love Zelda.  People LOVE Ocarina of Time.  And people love ninjas.
In conclusion: Nintendo, please make this happen.  I would buy 20 copies just myself.  
Sincerely, 
A Zelda Fan
Links
http://cheezburger.com/7133278976