The Learning Lab to allow postpone/refund fees [covid19]
582
people have signed this petition.
Add your name now!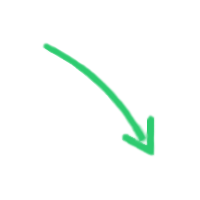 582

people

have signed.

Add your voice!
Maxine K.
signed just now
Adam B.
signed just now
[Updates below- 29/03/20]
It's interesting how different organisations behave in crisis. Kudos to travel agencies, hotels, airlines gyms and many more. Allowing us to delay trips, weddings, rollover subscriptions etc.
Today I received "The Learning Lab experience". Due to closure they inform us there will be no refunds, no rollover, take our online learning solution at the price you paid for face to face classes. If you accept we will give you 25% off next term (which could be still non face to face)
Here's the issue, TLL (the learning lab)
1) The digital learning is hastily put up, many parents have mentioned it's inefficient (I'm being very kind with my words, read real feedback by parents in the comments) given the monies they have paid. It basically replaces the class environment with a bulletin board or forum board where individuals post replies to each other. With the premium parents pay they are better off enrolled in true online learning platforms, you are likely able to cover all subjects vs 1 subject in learning lab.
2) Time, not all kids are independent enough to sit through online learning, sure we parents take responsibility but many of us are also trying our best and through this solution close supervision is required. We are fine with that, but do we then still have to pay thousands to TLL?The answer is NO.

3) Some students might not even have laptops or tablets readily available, I have 2 kids btw same class. Did I also mention we have to print out worksheets? Or collect them from the center. In summary too bad if you have no or not enough devices.
4) Many of us don't understand why TLL touted as a leader in learning are treating parents this way, the equitable way to go about doing this is allowing us to rollover lessons, not force us pay full fees for a poorer solution.

TLL many parents across Singapore have trusted you, and we hereby launch a petition to appeal to you. Listen to your customers, the current solution is poor and you cannot force it down our throats.

Survive Covid19 together, sure charge us fees to keep your business afloat, keep teachers employed but we can't be paying full fees for online learning. Why do we need to sign up another term with you to get a discount? Seriously? Apply the discount now, Allow parents who are still not satisfied to rollover classes.

Parents copy the link in the URL & help share this appeal, no we are not trying to shut them down. But for a fair and equitable outcome to all. So many other Tuition Centers have allowed at least postponement or rollover of lessons, surely TLL can do the same.
[Update 29/03/2020]
Dear Parents thanks for your sharing your views... shockingly in 1 day we have 300+ signatures, many of you have also reached out to the mainstream media whom have responded to us, they are also aware of this petition. Various medias e.g CNA have already posted articles on tuition centers refusing refunds or rollover despite poorly planned home based learning.
I have also reached out to TLL on the petition, and they have responded reviews are being done. Thanks and do continue sharing!