The key to peace in the world is at hand, October 13, 2017.
31
people have signed this petition.
Add your name now!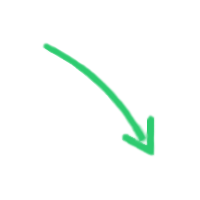 31

people

have signed.

Add your voice!
Maxine K.
signed just now
Adam B.
signed just now
The key to world peace is at hand; consecrate Russia to the Immaculate Heart of Mary. We propose this be done on the 100th anniversary of the Miracle at Fatima on October 13, 2017. The call, for the consecration of Russia, has been controversial since the beginning; during the 20th Century, under the umbrella of the Soviet Union, Russia directly propagated her errors throughout Asia and South America; her influence grew from there and is continuing to spread indirectly through Marxist-style social reforms throughout world, especially in Europe and the United States.
This request, once properly recognized and executed, will be the single most importance act ensuring peace for all nations and all peoples of the world. It's exciting to see that Russia itself is changing and is very open to the consecration; although only 1% of Russians are Catholic, there is great support among its Orthotic Christians.
Our best example for the power of Our Mother's Immaculate Heart is Portugal. In 1924, the Bishops prayed, in a united way, for their own country's consecration; ending their long and brutal fight against Marxism. The same group reunited again in 1938 to re-consecrated it and as result the country was not directly impacted by WWII.
We acknowledge that Pope Saint John Paul II, The Great, consecrated the world, including Russia, to the Immaculate Heart of Mary on March 25, 1984, but once again, we request a renewed dedication in accordance with Our Lady of Fatima explicit instruction. Our Lady specifically mentioned Russia, so Pope Francis and all the Catholic Bishops of the World should, on a very special date, consecrated Russia in a united and affirming action of Faith.
Recently, Cardinal Burke has made the request for consecration of Russia. In his statement, he said "For those who may still object to calling for the consecration of Russia, we recall the words of Pope St. John Paul II who during his consecration of the world to the Immaculate Heart noted: "Mary's appeal is not for just once. Her appeal must be taken up by generation after generation, in accordance with the ever new 'signs of the times'. It must be unceasingly returned to. It must ever be taken up anew.""
Cardinal Burke instructed the faithful to "provide for us the means to go faithfully to her Divine Son and to seek from Him the wisdom and strength to bring His saving grace to a profoundly troubled world."
For me, this petition is in direct response to Cardinal Burk's Call and the anniversary date of October 13, 2017 is most fitting for such a solemn ceremony.
Our Catholic Faith teaches us that every action, divine or otherwise, should be judged by its fruits. I encourage you to join us in signing this petition, as a true act of faith, demonstrating the fruits of Our Lady's request to the Pope and all the Bishops of the world.
God bless you all,
Bob Byrnes
Please pray with us:
Immaculate Heart of Mary, in union with all my brothers and sisters who have signed this petition as a show of profound act of faith, please bring our intensions, to consecrate Russia to your Immaculate Heart, to your Divine Son and to seek from Him the wisdom and strength to bring His saving grace to this troubled world.
Amen.