The Julian Curtiss School is in Need of Renovation
240
people have signed this petition.
Add your name now!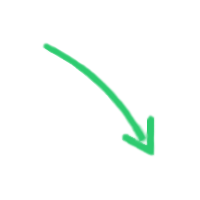 240

people

have signed.

Add your voice!
Maxine K.
signed just now
Adam B.
signed just now
Did you know that Greenwich Public Schools named Julian Curtiss School at the top of the list of elementary schools that are in need of renovations?
Our community and friends support the Julian Curtiss School Renovation Project. Together, we sign this petition on behalf of our children...
For Safety.
For Health.
For Educational Opportunity.
For Julian Curtiss School.
For 21st Century Education in Greenwich Public Schools.
Julian Curtiss School (JC) first opened its doors to students, their families, and community in 1946. In its now 75 year history, JC has been called home by over 24,000 students, is a beloved institution among students, alums, and neighbors, and has become an integral part of Central Greenwich. While there have been some improvements to the school over time, the majority of the building, inside and out, remains in its original state. As such, within the current Greenwich Public Schools (GPS) 15 year Capital Projects Master Plan, JC has been identified as the first elementary school to receive a much needed renovation. In the fall of 2019, select representatives from parents, JC staff, GPS leadership, and Town elected officials formed the JC Feasibility Study Committee. With much work, our committee put forward a renovation plan that addresses building deficits in the areas of accessibility, safety, health, and educational opportunity.
TIMELINE & IMPORTANT DATES:
10/2019: JC Feasibility Study Committee first meeting.
11/2020: JC Feasibility Study Committee first presentation of Education Specification Plan (EdSpec) to Board of Education (BOE) for approval.
12/2020: BOE approves JC EdSpec.
1/26/2021: JC and the BOE to present JC EdSpec before the BET for approval of $1.7M in funding to enter the project's next phase.
LATEST: Our planning committee has worked for over a year, our current plan was approved by the BOE before winter break, and we will appeal for funding to the Board of Estimation and Taxation next week on Tuesday, 1/26.
CALL TO ACTION: With parent representation and friends from all over Greenwich, together, we sign this petition and call upon our elected BET representatives to show their support by VOTING "YES on Tuesday, 1/26.
BET Members, support us and VOTE "YES"...
For Safety.
For Health.
For Educational Opportunity.
For Julian Curtiss School.
For 21st Century Education in Greenwich Public Schools.
Accessibility. Did you know that it's been over 30 years since the Americans with Disabilities Act (ADA) has been instituted? Just over a decade ago, ADA regulations adopted revised, enforceable accessibility standards called the 2010 ADA Standards for Accessibility Design, which mandates that our building must be brought up to current standards. Our school building needs the removal of barriers and obstacles that make it inaccessible to people with disabilities. With needed renovation of entrances and addition of an elevator, JC can be welcoming and accessible to all learners and people of all abilities.

Fresh & Clean Air Indoors. Did you ever notice the individual A/C window units installed throughout the exterior of our JC building? Or, perhaps you might remember, last summer prior to the reopening of school doors, GPS referencing either "MERV" ratings or "HEPA" filters when discussing school building air quality and safety with parents? Unfortunately, the JC building is unable to provide its occupants with optimal ventilation because it lacks a central heating, ventilation, and air conditioning system (HVAC), which uses air filtration to remove pollutants and particulates to purify air. Our school building needs updating and the installation of a modern HVAC system that provides proper air filtration and well ventilated spaces for our students, teachers, and staff.
Health & Safety. Do you know how many advancements have been made over the last 75 years in the areas of nursing/health, security, and food service industries? The answer is multitudes of them! JC needs an overhaul of our ill-equipped food service area, its undersized cafeteria, and an outdated nurse's health station. We also seek to update both hardware and technology in shoring up building security, particularly at entrances. We need these changes to provide upgraded security and promote health and wellness.
Early Education. Did you know that early education programs have proven to help bridge the student achievement gap? Did you also know that Federal law (IDEA) sets forth that children who are eligible are required to receive preschool special education services and are mandated to begin receiving services on the date of their third birthday? The 10-year trend in the Greenwich Public Schools evidences an increase in preschool special education students. By law, it is necessary to create a preschool classroom with a least restrictive environment ratio of special education students to typical students. Our ratio is 9 students without disabilities, and 6 students with a disability. As the special education population grows at the preschool level, available spaces for typical peers must grow if we are to adhere to the legal expectations. In consideration of the needs of our students, our community seeks to bring back the preschool program that once existed on the JC campus.
21st Century Learning. Did you know that out of 11 elementary schools in the district, JC remains one of three schools left without a dedicated science lab? With so many advancements in sciences within the last quarter century, it's hugely important that we foster critical thinking and inquisitive exploration in young children. This is precisely why the overwhelming majority of our neighboring public elementary schools have expanded or renovated their buildings to include a dedicated science lab. JC students, too, deserve such a learning environment today that supports them in becoming the problem solvers and inventors of tomorrow.
Julian Curtiss School: a 75 year legacy poised for another 75 years ahead. The Julian Curtiss School motto is "60 countries, 30 languages, one great school." At JC, elementary students work hard everyday at practicing reading and math skills all the while learning from each other about unity, acceptance, individual worth, and belonging. JC enrolls zoned students from Districts 1, 2, and 7 in Central Greenwich and magnet students from all but two public elementary schools in Town. Ours is a school that is recognized not only in our community as a place where children of diverse heritages and socio-economic backgrounds learn together but also on a state-wide level for its student academic growth. So much of what makes the JC community distinctly unique and special is difficult to find in any one school in all of Greenwich. There is no better time than now to support JC in its renovation and revitalization for the next 75 years ahead.
Show Support & Sign JC's Petition
Julian Curtisss School Renovation Project
For Safety.
For Health.
For Educational Opportunity.
For Julian Curtiss School.
For 21st Century Education in Greenwich Public Schools.