The homeless of Exeter deserve shelter
997
signers.
Add your name now!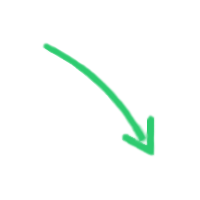 997

signers.

Almost there!

Add your voice!
Maxine K.
signed just now
Adam B.
signed just now
As you can see from the information below there has been a proposal made to provide a homeless shelter during the winter months where the homeless are at risk of freezing to death.
Despite the fact this shelter will ultimately help save lives some people of Exeter have objected to it. I don't understand when lives are on the line how anyone could object to a project that could help. Concerns have been raised regarding anti social behaviour but as you can see from the information below a lot of thought has gone into the project to ensure the level of such behaviour will be minimised and not tolerated.
Homeless people are fellow human beings. They should not be seen as a inconvenience to the public or local businesses. We should all be coming together and doing what we can to help these people - you never know when you may need such help yourself.
I'm hoping if enough people sign this petition the council will listen to the majority who want to help the homeless. A copy of this petition will be emailed to the person in charge of the planning application which I think is being discussed on Monday. So we need as many signatures ASAP.
Background Information
The unit, currently vacant, previously traded as Richard's Aquatics and is to be leased to the charity Julian House (through its trading subsidiary Julian House Trading) to operate a Bicycle Workshop social enterprise.
Exeter City Council has agreed that Julian House will operate as the delivery partner for 'Safesleep' in 2016/17. Safesleep will provide emergency accommodation and assistance to all those rough sleepers who may otherwise be excluded from services, including people with no recourse to public funds, people who have previously faced bans and those with no local connection.
The additional Sui Generis use sought is to be able to deliver temporary hostel accommodation known as 'Safesleep' on behalf of the local authority, nightly from 8pm to 8am, from 01 December 2016, running this service continuously for three months. Safesleep will incorporate the provision of Severe Weather Emergency Protocol (SWEP) accommodation for the Authority providing additional space during periods of severe weather when people sleeping on the streets of Exeter are most at risk. The timing of this will be affected by episodes of severe weather, with the potential to operate until the end of March 2017.
The aim of Safesleep and SWEP is to prevent loss of life and to reduce rough sleeping to as near zero in the city as possible.
The Market Street premises will offer dormitory-style accommodation with camp-beds and bedding. There will be onsite catering, laundry shower/wash and toilet facilities. The accommodation will be accessible to those who may have a disability or mobility issues.
The proposal will not harm the amenities of nearby residents by virtue of noise, smell, litter or late night activity. The access for Safesleep will be on to the open, wide and accessible Market Street only, avoiding the George Street to the rear. A safe and secure environment will be provided by professional staff backed up by comprehensive networked cctv.
No television or audio will be audible outside of the unit and occupants will normally be expected to be within the accommodation prior to 11pm. Together these working methods will ensure that the proposal will have a negligible impact on the surrounding areas.
The proposal will not create or increase the potential for public disorder and crime or reduce the perceived attractiveness of the centre through: support by professional staff; a close working relationship with the existing Homeless Outreach team, and a close working relationship with the police. Indeed it is expected that the operation of Safesleep will positively contribute to the wider safety of the City Centre.