Holy Synod to take an action - المجمع المقدس ليأخذ قرار - رجاء التوقيع عليه
136
people have signed this petition.
Add your name now!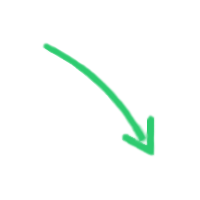 136

people

have signed.

Add your voice!
Maxine K.
signed just now
Adam B.
signed just now
قداسة البابا المعظم الانبا تواضروس الثاني ، ونيافة الانبا دانيال وكل المجمع المقدس
بكل خضوع نقبل اياديكم المقدسة
نحن نطلب من المجمع المقدس أن يصدر بيانًا رسميًا يعلن فيه أنه لا يجوز لأي شخص أو أي منظمة أن تقوم بدور المجمع المقدّس ووظيفته ، مدّعين خطئاً بحماية العقيدة القبطية الأرثوذكسية وبهذا العمل يستهدفون ويدينون رجال دين معينين وينعتونهم بانهم أعداء الكنيسة القبطية الأرثوذكسية وأعداء تقاليدها.
إنهم يستخدمون وسائل الإعلام الاجتماعية لنشر روح الكراهية والعداوة ، مما يخلق جواً خطراً وضاراً يسبب الانقسامات في كنيسة الله المقدسة الرسولية. فهذه الأعمال تهدد بشكل مباشر وغير مباشر أرواح الأبرياء الذين هم ضحايا لتلك الهجمات.
هذا الطلب لا يقصد به الحد من حرية التعبير بالرأي ، ولكن كإجراء وقائي للحفاظ على سلام ووحدة الكنيسة وحماية الأفراد وكذلك توضيح دور المجمع المقدس.
الروح القدس في الكتاب المقدس يعلمنا ان الكنيسة الرسولية هي جماعية ومجمعية (اعمال 15 : 6 ، 28) ولذلك فأن المجمع المقدس في إرشاده بالروح القدس يترأس الكنيسة وجماعة المؤمنين الذين هم جسد المسيح. المجمع المقدس هو المشرع الوحيد الذي لديه السلطة للحكم في قضايا الايمان والدين.
هذا الالتماس موقع عليه من ابناء الكنيسة القبطية الأرثوذكسية من جميع أنحاء العالم ومقدم الى المجمع المقدس للموافقة عليه.
اباؤنا القديسون ، نطلب منكم أن تصلوا لأجلنا ، طالبين منكم الحل.
Your Holiness Pope Tawadros II, Bishop Danial & the Holy Synod
With submission, we kiss your holy hands.
We ask you, the Holy Synod to issue an official statement declaring that no organization or individual be allowed to assume the role and function of the Holy Synod. Some claim erroneously to be protecting the Coptic Orthodox faith and with this actively target and condemn specific clergy calling them enemies of the Coptic Orthodox Church and enemies of our traditions.
They use social media to spread the spirit of hatred and enmity creating dangerous and harmful divisions in the one, holy, Apostolic church of God. Such acts directly and indirectly threaten the lives of innocent people who were the targets of those attacks.
This request is not meant to limit freedom of speech, but as a preventive measure to maintain the peace and unity of our church, protect individuals, and define the authority of the Holy Synod.
The Holy Spirit teaches us in the Holy Bible that the Apostolic Church is both communal and synodal (Acts 15: 6, 28). Therefore, The Holy Synod in its guidance by the Holy Spirit presides over the Church and community of believers that constitutes the body of Christ. The Holy Synod is the sole authorized arbiter for the adjudication of the faith and religion.
This petition is signed by members of the Coptic Orthodox Church worldwide and is submitted to the Holy Synod for approval.
Holy Fathers, we ask you to pray for us and absolve us.