The Highlands Pot Hole Petition
20
people have signed this petition.
Add your name now!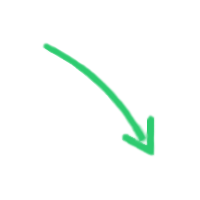 20

people

have signed.

Add your voice!
Maxine K.
signed just now
Adam B.
signed just now
Highlands Pot Hole Repair Petition 2020

Rent Strike will be Dec first if not properly fixed
We, the residents of the Highlands Apartments, DEMAND that the pot holes that span community wide be fixed IMMEDIATELY! Because management neglected our property is covered in pot holes ranging in size. These pot holes have done Damage to vehicles spanning from flat tires to full suspension issues costing between $100- $1,000's of dollars in repairs, not only to the Tenants but to the Visitors & Transportation vehicles. Children and Adults have had physical damage as well. Due to this negligence, the RTS Buses we relay on have said they will NO LONGER come into the Complex. We live in SUBSIDIZE HOUSING. We can not afford the damages, Nor can we afford to Not have access to transportation or deliveries especially during this Pandemic.
We the Tenants of the Highlands, are demanding these Road Conditions be attended to Immediately! We want an explanation for the 2 yr. neglect that we know many members of the Related Management team has seen and done Nothing. We want to know Where the money in our budget went if not to the road conditions. We want reimbursement for vehicle repairs.
This is a VIOLATION of our lease : According to our lease: Page 3 Section 10 Maintenance: a. The Landlord agrees to: #2. maintain the common areas and facilities in a safe condition; #5. make necessary repairs with reasonable promptness; #8. maintain grounds and shrubs.
202 PRAC Lease #15 page 7-

HUD Resident Rights & Responsibilities: page 1

NYS Renter's Rights "Warranty of Habitability" (Real Property Law 235-b)
If this issue is Not resolved by De1st We, the tenants will respond with a Rent Strike until the repairs are made Correctly & Permanently. I agree by adding an X in the column.
Participate in Rent Strike Name & Apartment # Or visitor
What's a Rent Strike & How do I Participate?
A Rent Strike means withholding rent in order to get management/landlord to fix or take care of something that they are responsible for. For example: the Potholes need to be fixed. Management refuses to fix it in a timely manner. You withhold rent until the problem is fixed.

In order to participate you MUST be able to prove that you have the rent money but refuse to pay until things are fixed should the management try to evict you. If you pay rent through section 8, DSS, or other, all you have to do is call them & tell them to hold rent as you are participating in a rent strike. They will hold the money & send proof if need be to show rent is there & will be released as soon as the strike ends.

With that said, Management is not allowed to Retaliate against you. This is NYS Law & is in our lease. You can prove you participated in a rent strike & that's why you're being harassed by management. This is of course unless you owe Rent or are facing eviction for founded issues.
Una huelga de renta significa retener la renta para que la gerencia / arrendador arregle o se encargue de algo de lo que es responsable. Por ejemplo: los baches necesitan ser reparados. La gerencia se niega a arreglarlo de manera oportuna. Usted retiene el alquiler hasta que se solucione el problema.

Para participar, DEBE poder demostrar que tiene el dinero del alquiler, pero se niega a pagar hasta que se arreglen las cosas en caso de que la gerencia intente desalojarlo. Si paga el alquiler a través de la sección 8, DSS u otro, todo lo que tiene que hacer es llamarlos y decirles que mantengan el alquiler mientras participa en una huelga de alquiler. Retendrán el dinero y enviarán pruebas si es necesario para demostrar que el alquiler está allí y se liberarán tan pronto como finalice la huelga.

Dicho esto, la Administración no puede tomar represalias contra usted. Esta es la Ley del Estado de Nueva York y está en nuestro contrato de arrendamiento. Puede probar que participó en una huelga de alquileres y es por eso que la gerencia lo está acosando. Esto es, por supuesto, a menos que usted deba rentar o esté enfrentando un desalojo por problemas fundados.