The future of Hiawatha Golf Course
678
signers.
Add your name now!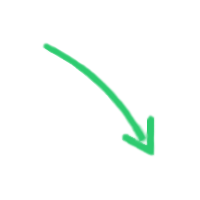 678

signers.

Almost there!

Add your voice!
Maxine K.
signed just now
Adam B.
signed just now
Minneapolis neighbors,

In case you haven't heard, Hiawatha Golf Course is facing a crossroads. After extensive flooding closed the course in 2014, the Park Board is considering a do-over for Hiawatha. It's possible that it will be reborn as an updated 18-hole course, but it's also possible that it would be reduced to 9 holes and the spare land converted into something entirely new.

We would like your support as the Park Board moves forward. Please read our statement below! And then join us and take action.

Here's our statement:

We, the members of the Hiawatha Skiklubb, and the Nordic community in South Minneapolis, want to see the Hiawatha Golf Course promoted as a Nordic destination. It's a neighborhood resource that too often goes unused in the winter for lack of attention and funds. As the Park Board in the next few weeks considers a revisioning of Hiawatha, we think this is the ideal time to consider Hiawatha's Nordic future as well.

First, the easy stuff. The Park Board and Hiawatha Golf Course staff have been fantastic partners with the Skiklubb over the past three years as we develop Nordic skiing at Hiawatha. Several improvements have been made after the Skiklubb asked for them, and we would like to continue along that trajectory as we improve the facilities for Nordic skiing. We now have consistent trail grooming, equipment rental, ski pass sales in the clubhouse and winter clubhouse hours. Here's a list of things we would love to see next: simple ski storage racks placed outside; signage on multi-track trails to segment winter users onto distinct paths for skiing and walking to preserve the quality of the ski trails and improve safety for all users; open gates at the corners of the golf course to encourage neighbors to come into the Nordic ski area during the winter, with signs posted to remind dog owners that this is not an off-leash dog area, and that dog walking should be done off of the ski trails. And our big ask: please add a pavilion on the south side of the parking lot to function as a place for Nordic gatherings, a place to sit outside with a fire, host ski events and serve as a focus for the start and finish of ski races and events at Hiawatha.

Second, the clubhouse. The clubhouse at Hiawatha should serve healthier, more substantial food. A new menu and longer hours could turn it into a neighborhood spot that draws people out of their homes in the middle of winter. This has been done with great success at Sea Salt, Tin Fish, Sand Castle, etc. It's time for the Hiawatha clubhouse to become a destination in its own right and a place where skiiers could mingle with neighbors in the winter over a good meal.

Third, we'd like to see artificial snowmaking put into the park's master plan. Hiawatha could be an excellent winter recreation area due to its location in South Minneapolis, and consistent snowpack would enhance winter programs, protect greens, and ensure a worthwhile investment in the park. It's a good investment that will draw skiiers and more revenue. We realize that snowmaking is expensive and will take time to implement. Including snowmaking in the master plan will make sure we avoid the situation where improvements completed in the short term need to be un-done, re-worked or demolished in the future in order to make way for snowmaking.

Finally, when we consider the long-term future of Hiawatha, we think a premiere 9-hole course built to withstand flooding would serve the community best. If the Park Board elects to go with a 9-hole course, this is how we think the Board could reimagine Hiawatha for a more inclusive park.

1. A year-round location for silent sports like mountain biking, trail running and Nordic skiing. We picture Hiawatha as a multi-purpose gathering space with potential for a host of activities currently not served by Hiawatha.

2. A park with a larger commitment to nature, with a simple (not paved) walking trail around the lake that offers bird-watchers and others an opportunity to view the many bird species that live in the area or move through it on migrations. Removing some of the land from the golf course system would mean less herbicides and pesticides used in the area, including 2,4-D, a common weedkiller used in Hiawatha (and many other golf courses) that a World Health Organization research arm recently designated as "possibly" carcinogenic to humans.

3. Retention of the youth golfing programs that have worked so well in the past. Perhaps a separate, short 3-hole course for kids could be carved out of some of the land freed up by reducing the course from 18 holes to 9.

That's it. That's the entirety of our statement.

So how can you help?

1. Please sign our petition! We need your support.

2. Please attend the Hiawatha Golf Course Restoration meeting on Sept. 15 at 6 p.m. at the Lake Nokomis Community Center, 2401 E. Minnehaha Parkway. This is our chance to tell the Park Board how much we value Nordic skiing in Hiawatha, and present them with these ideas. Come to the meeting and speak up!

3. If you cannot attend the Sept. 15 meeting, please go to the Park Board's website and fill out their online survey. It can be found at http://svy.mk/1JqX9V1

When filling out the survey, be sure to push the priorities we've listed above: improved Nordic amenities, an improved menu and experience at the clubhouse, snowmaking, and a 9-hole course that allows for a more inclusive park with more activities such as mountain biking, trail running, hiking and others.

4. Buy a ski pass and join us at Hiawatha! We look forward to seeing you out on the trail.

Thank you for your consideration,

The Hiawatha Skiklubb

The Hiawatha Skiklubb is a volunteer organization that promotes Nordic skiing at Hiawatha. We run a popular Minnesota Youth Ski League chapter that puts 75 kids on the ski trail on Sundays throughout the winter for ski instruction and fun. We also promote the maintenance of ski trails at Hiawatha and the ski experience at the park. We also run the Hiawatha Hustle, an annual nordic race for kids that's free to enter, with trophies for top finishers, participation medallions for all finishers, and neighborhood sponsorship from local businesses. The Third Annual Hustle in 2015 drew more than 150 skiiers and parents.