The features impy suggested is supported by me!
21
people have signed this petition.
Add your name now!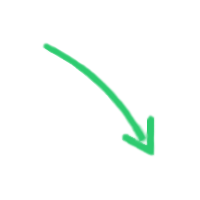 21

people

have signed.

Add your voice!
Maxine K.
signed just now
Adam B.
signed just now
hello, i have some suggestions for the game Critical Ops and i hope you can take them into thought, because i feel that the game is lacking many features causing people to quit. 1. allowing more time before grenades detonate, and more outdoor maps. This will allow players to throw strategic smokes from distant locations, thus bringing up the game level and helping the competitive scene grow in the long run. Players will be able to execute more strategies in game in order to confuse enemies. This can then help teams and clans to improve. When clans want to experiment with their strategies, they will surely rank/scrim more, thus solving the issue of long waiting time to find rank. 2. In game scrim finders and tournaments. You guys can develop a feature and add a section in the user interface that allows players to find public tournaments hosted in game and also find scrims against other clans. The tournaments can charge a certain amount of credits to host a tournament to prevent trollers hosting fake tourneys e.g 2000 credits to host a tournament. This can help lower tier players get better by getting chances to play competitively against players of the same standard. Higher tier players will then also have more chances for competitive gaming against other top tier clans. The scrim finder can then allow clans to fill in details such as clan name, region and also the custom game details. This can help players find scrims faster if they also turn on the "regional matchmaking" feature. Players will then be able to gain more exposure, boosting the game level. 3. Team Collision. Players should be able to jump onto other teammates in order to catch enemy players off guard. The maximum height before the anti cheat system kills them should be increased to fit this. This feature can bring about more fun in public matches and also encourage more teamwork and communication with teammates.
4. Skin Trading. Many players quit the game because they feel "the game is rigged and want us to cash, they don't give us good skins" or "i got the worst tier 5 skin for ak after waiting for 2 years". Players may have different tastes and may not like a certain skin and would want to trade it. After trading, players will feel more pride for their account and skins, thus reducing the occurences of account trading and selling happening If players are happy with their skins, they won't have the desire to trade accounts with others. If there is a worry of this feature being exploi
ted, we can add an in game calculator when trading that calculates the total tier of the skins offered by each player in order to tell them if they are making a worthy trade or not. This can prevent scamming. If you guys can add such features, im sure people will come back to the game, and new coming games such as CoDm will not be able to overtake this game!