The FDA has a deadly slow process for many of us.
30
people have signed this petition.
Add your name now!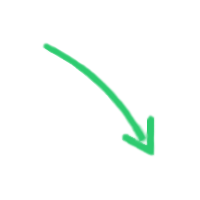 30

people

have signed.

Add your voice!
Maxine K.
signed just now
Adam B.
signed just now
If you or a loved one is suffering from a fatal or debilitating disease, you understand how frustrating it can be to wait for a new, life-saving treatment or procedure. Please consider helping me convince our politicians that we need new legislation that allows patients to decide for themselves the risks they want to take when trying a new treatment or procedure. Currently the FDA makes it a deadly slow process for many of us.

I am asking that Congress address this issue and I suggest how they can very easily.

Please read the letter below and if you agree and support this effort please sign this petition.

You can also follow my blog athttp://behindthehorsestable.blogspot.com/ where i will post updates on progress and also have letters to print and mail to your individual Senators and representatives.

Dear Politicians!
As your constituent, I am asking that you consider co-writing and or supporting a bill that will assist patients who have deadly and debilitating diseases find new and more effective treatments in a more timely manner.


The process the FDA currently follows drastically slows the process of testing new drugs and allowing them to reach the market place. Those of us who have a disease that is slowly killing us are tired of hearing about new treatments that may save others with our condition years down the road, but are not available to us.


I also feel the current process the FDA follows is slanted more towards profit than finding a cure. One good example of this is the many new types of vaccines being developed to fight cancer. With the current FDA process of vetting the vaccine on each type of cancer, an effective treatment could take years to get to the public.
The reason I chose to focus on vaccines is simple: The risk of serious side effects is low compared to the risk of no treatment at all.
Here is a list of possible side effects from vaccines (copied directly from the National Cancer Institute website):
Vaccines intended to prevent or treat cancer appear to have safety profiles comparable to those of traditional vaccines.
The most commonly reported side effect of cancer vaccines are
- Inflammation at the site of injection, including redness, pain, swelling, warming of the skin, itchiness, and occasionally a rash.
People sometimes experience
- flu-like symptoms after receiving a cancer vaccine, including fever, chills, weakness, dizziness, nausea or vomiting, muscle ache, fatigue, headache, and occasional breathing difficulties.
- Blood pressure may also be affected.
Other, more serious health problems have been reported in smaller numbers of people after receiving a cancer vaccine. These problems may or may not have been caused by the vaccine. The reported problems have included asthma, appendicitis, pelvic inflammatory disease, and certain autoimmune diseases, including arthritis andsystemic lupus erythematosus.
Vaccines, like any other medication affecting the immune system, can cause adverse effects that may prove life threatening. For example, severehypersensitivity(allergic) reactions to specific vaccine ingredients have occurred following vaccination. However, such severe reactions are quite rare.
Here are the possible side effects of Viagra:
Dizziness,
- Headache,
-Flushing,
- Or stomach upset may occur.
- Vision changes such as increased sensitivity to light, blurred vision, or trouble telling blue and green colors
Rarely, sudden decreased vision, including permanent blindness, in one or bothe yes(NAION) may occur.
If this serious problem occurs, stop taking sildenafil and get medical help right away.
You have a slightly greater chance of developing NAION if you have heart disease,diabetes,high cholesterol, certain other eye problems("crowded disk"),high blood pressure, if you are over 50, or if you smoke.
Rarely, a sudden decrease or loss of hearing, sometimes with ringing in the ears and dizziness, may occur. Stop taking sildenafil and get medical help right away if these effects occur.
In the rare event you have a painful or prolonged erection lasting 4 or more hours, stop using this drug and get medical help right away, or permanent problems could occur.
A very serious allergic reaction to this drug is rare. However, get medical help right away if you notice any symptoms of a serious allergic reaction, including:rash, itching/swelling (especially of the face/tongue/throat), severe dizziness,trouble breathing.
This is not a complete list of possible side effects. If you notice other effects not listed above, contact your doctor or pharmacist.
Here are the side effects of an acne drug!

The side effects of isotretinoin, You should check with your doctor immediately if any of these side effects occur when taking isotretinoin:
Most common:

Bone or joint pain. burning, redness, itching, or other signs of eye inflammation, difficulty moving, nosebleeds. scaling, redness, burning, pain, or other signs of inflammation of the lips, skin infection or rash,

Rare
Abdominal or stomach pain (severe), attempts at suicide or thoughts of suicide (usually stops after medicine is stopped), back pain, bleeding or inflammation of the gums, blurred vision or other changes in vision, changes in behavior, decreased vision after sunset or before sunrise (sudden or may continue after medicine is stopped), diarrhea (severe), headache (severe or continuing), mental depression, nausea and vomiting, pain or tenderness of the eyes, pain, tenderness, or stiffness in the muscles (long-term treatment), rectal bleeding. yellow eyes or skin.
As you can see, the risks of taking a vaccine that could save a person life are less serious than taking a drug to improve a patient's sex life or their complexion!
A bill needs to be drafted that will expedite the invention and accessibility of new treatments in this country. A bill to achieve that goal is going through British Parliament at this time. I believe we can do better, but here are some of the highlights of their bill to give you an idea of the issues I think need to be addressed.:

Allows doctors to suggest and try methods and treatments that may not be totally studied and tested yet when traditional methods fail.
Protects the doctors from lawsuits if the treatment or method fails.
Allows patients to decide whether they want to try any unproven method or treatment./
Promotes new and innovative treatments and methods.
You can read the whole bill and discussion at the following web page
http://medicalinnovationbill.co.uk/