The Dress Code At GMS (Grandville Middle School)
10
people have signed this petition.
Add your name now!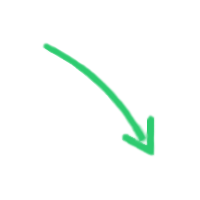 10

people

have signed.

Add your voice!
Maxine K.
signed just now
Adam B.
signed just now
I most of us can agree that the dress code is beginning to get completely out of hand. It will only get worse if we don't do anything about it, so lets name the things on the dress code.
I think most of us understand why this is unfair. I don't have the exact numbers or calculations of this just yet, but I believe that most people who identify as Female or enjoy Female clothing have a lot of leggings. Lots of people are very self conscious and have low self esteem at the ages between 11-15. Those are the ages at our Middle School. If leggings help boost a persons confidence, then I think it is a great idea to let them wear them.
Also, I believe the "issue" with leggings is that they are supposedly too "tight". I can see this, in a way. If someone, Male or Female, or neither, have problem with someone wearing leggings or leggings or skinny jeans because they are tight fitted, that is their problem, not the person wearing the pants.
What they expect us to do now, is wear a skirt or shorts over top of the leggings if we choose to still wear leggings. Again, what is the problem. If one or two individuals have an issues with someone wearing tight fitted bottoms, they need to figure that out by talking to someone, rather than everyone in school being punished since a student cannot handle another student wearing leggings/jeggings/skinny jeans.
I can understand this one being banned. This is something that could potentially harm a student if used in the wrong way. So yes, studded jewelry is a ban that can be understood.
Clothing Attire that has prints supporting Sex/Drugs/Satanism
Once again, I can understand this one. We don't want to go around school promoting violence or illegal substances or sex.
I can semi understand this. If your Bra strap is showing, that could be considered inappropriate, as much as we want to protest that it is not. It is showing a piece of our underwear and could be disrespectful or bad. Also, cleavage could be shown and that is inappropriate for school obviously. So as much as we want to wear tank tops, we can wait until High School.
Now, Im going to talk about this, although I am not positive if these are banned yet. If headbands are banned, thats really going overboard. Honestly. Are headbands distracting? If anything, headbands allow us to focus more because we can pull our hair back and see better.
Hats/Hoods/Head Coverings
This one has always confused me in a way. I guess I don't mind them being banned, its just a question to exactly why they are banned.
No Shorts Or Skirts That Come Up Past Fingertips
This I can understand wear they are coming from a slight bit. But maybe not to your fingertips. I mean, have you seen how hard it is to find shorts and skirts that long? I personally prefer longer shorts myself, and it has been very difficult to shop during the summer for longer shorts and skirts. If we want long shorts we most likely need to purchase a pair of jeans and cut them off, and hem them ourselves. That takes a lot of time and effort just to make sure we are within the school dress code boundaries. And Skirts are either really long or really short most of the time.
I think it is best if this rule was changed to a specific length that you must have it, such as 6 inches, or 1 foot. Im not saying these should be the measurements, just giving examples.
There is not really a lot to choose from at this point. Its honestly very unfair to students to make them wear certain clothing like this because a few students may have an issue with it, and as I've stated before, that is not the person wearing the article of clothing that is "inappropriate", but the person who can't handle seeing that.
I think we can mostly agree that its hard to go shopping for clothing within these guidelines. Also, most of us have already shopped for new clothing. Do they expect us to buy new clothes? Or what?
So, as a conclusion, most of you all can agree that this Dress Code is beginning to get out of hand. If you do agree, please sign the petition so we can hopefully help the Dress Code ease up on us all.
Please let me know if I missed any key points to the Dress Code. If I did, I will go back and add it. Thank you for reading and have a wonderful day.