The SOLUTION for Covid-19 is available
57
people have signed this petition.
Add your name now!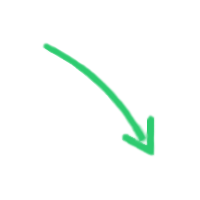 57

people

have signed.

Add your voice!
Maxine K.
signed just now
Adam B.
signed just now
THE MOST IMPORTANT PETITION OF OUR TIME
It is now without a doubt that IVERMECTIN is the best and safest treatment (CURE) for Covid-19 and must be approved for commercial use as a matter of urgency as 1000s of lives are being lost daily. People are dying everyday and WE HAVE a solution to resolve it.
If your loved ones or people you know are sick and dying, if you are seeing what's happening in the news and are concerned for your life daily - it's NOT because you are not following the right protocols.
There is a solution which can allow the use of Ivermectin for treatment of Covid-19. A mass request to the authorities to fast track approval of Ivermectin and easy manufacture between pharma providers.

There is already a large resistance towards alternative medical options. It needs to be noted that many peoples stance is to blindly ignore opposing information once media and authorities have made their stance clear.
Lets request all Covid-19 treatment options are regarded as high priority for testing and supply to the masses. Covid is a global event and can continue for a very long time unless we deal with it right now. Keeping all treatment options as high priority shows that are are trying to help the sick and stop the disease from spreading And right now the most promising treatment option is Ivermectin. Let the vaccines continue testing whilst Ivermectin is used.
This petition has been created to target the world leaders to demand the expedient approval of this drug to be used immediately as the main treatment for Covid-19. All governments. All health agencies.
"There has been no task force by any government agency to review repurposed drugs to treat Covid-19. "We have a 100 years of medicine development. We are expert in all the medicine we use."
Dr. Pierre Kory Senate Testimony On Early COVID-19 Treatments
With close to 2000 peer reviewed publications - this team has reviewed the worlds data to effectively treat the current global health crisis since the start of the pandemic. They are the worlds experts in this field. This GROUP of doctors and their organization have filled the void of investigating and testing the use of repurposed drugs for the treatment of Covid-19 and HAVE discovered with the solution.
The solution is IVERMECTIN.
In 1975 a Japanese Professor by the name of Satoshi Omura discovered a microorganism called Streptomyces Avermitilisi in a sample of soil found on a golf course. During many painstaking years spent isolating and cultivating that specific strain, he enlisted the help of William C Campbell in the USA and formed a research collaboration of scientists across the world. In 1981, the drug IVERMECTIN was born.
Little did Omura know that ivermectin would be hailed next to penicillin and asprin as the three most important drugs in human history, or that he and Campbell would be awarded the 2015 Nobel Prize for medicine for their discovery of ivermectin.
Today, few people have heard of it. Vets and animal lovers may know it as a treatment for de-worming livestock. However, 250 million people worldwide have taken ivermectin, mainly the poorest of the poor who suffer from river blindness, a debilitating parasitic disease. It is also taken by humans for many other parasitic infections including lyme disease and viral infections such as malaria and dengue fever. The drug was given away free in many developing countries and side-effects are trivial and rare.
Despite decades of searching, nobody has been able to find another sample that matches Omura's original. Luckily for the world, one sample was enough to develop the compound at extremely low cost. It is absolutely safe and is currently on the WHO's list of 'essential medicines.' In March and April of 2020, doctors began publishing the benefits of ivermectin for treatment of covid and the NIH immediately responded by recommending it NOT be used outside of controlled trials.
This put the brakes on the treatment, but did not stop it as doctors familiar with ivermectin continued to use it as part of their covid treatments.
In December 2020 Dr. Pierre Cory pleaded to the US senate to have it recommended as a treatment and prevention for covid. He presents a mountain of data from 4000 patients showing that it's cheap, it's available and it works. This is an emotional eight minutes of live testimony to watch:
PREVENTING COVID-19: Dr. Pierre Kory Pushes for Approval of Ivermectin Treatment For Covid-19
Today, open source communities are lobbying the powers that be to make ivermectin freely available for worldwide use. In some countries, like India, it already is. In one region in Paraguay, the governor gave it the people under the guise of "a de-worming program" and covid numbers massively reduced. 40 published medical trials (16 peer reviewed) are available and many more studies are underway.