The Cluck Starts Here
77
people have signed this petition.
Add your name now!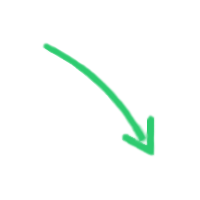 77

people

have signed.

Add your voice!
Maxine K.
signed just now
Adam B.
signed just now
This petition is to let Vineland City Council and the Planning Board know that the residents of Vineland would like an ordiance included in our city code that allows us to own chickens as pets!
Currently a zoning ordinance that covers land use is being used to force backyard chicken owners to rehome their pet chickens, with the zoning director and code enforcement stating that ANY amount of chickens on a property constitutes a farm. The ordinance is in the vineland code under 425-269(ecode360.com).
I am working with city council to have an ordiance created and passed that specifically allows chickens as backyard pets in Vineland. Over 13 different South Jersey cities have passed similar ordinances over the past 5 years, and it has been benenficial to those town, with no complaints from neigbors of chickens owners! Below is some of the basic ordiance language we are working with (this is not exclusive but a stepping off point).
Please Sign and share even if you don't want to own chickens!
1. Backyard chicken ownership to be a licenced pet, the same as a cat or dog. Licencing by coop i.e. $20 per coop a year paid to the city.
2. Backyard chickens to be kept as pets only. No private citizen may use backyard chickens for agricultural means (i.e. raising meat birds to slaughter, selling eggs, breeding and selling chicks)
3. Backyard chickens may consist of only a flock of hens, roosters prohibited.
4. All chickens must have an appropriately sized coop and attached run. Free roaming outside of a run or fenced area promotes predators and poses a risk to vehicles and roadways. Guidance for a coop and run are as follows:
At least 2-4 sq feet of coop floor space hen
At least 10 square feet of run space per hen
Example: for a flock of 8 standard sized hens a total of 112 square feet of space would be needed for a responsibly housed flock (32 Sq. Ft of indoor coop space and 80 sq. Ft of outdoor run space). A .25 acre lot with a 2,100 Square foot house footprint would afford over 8,000 square feet of yard making it possible to easily house a flock of 8 or more responsibly.
5. The chicken coop and run of a backyard flock must stand at minimum 20 feet from all neighboring home's windows and doors.


Sign and share! No address needed!