The City of San Clemente to become Pesticide and Herbicide Free
1060
signers.
Add your name now!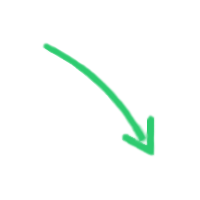 1060

signers.

Almost there!

Add your voice!
Maxine K.
signed just now
Adam B.
signed just now
We are asking the City to stop the use of toxic pesticides and herbicides in San Clemente, and not to allow the multiple agencies working within the City to use these harmful unsafe toxins where we live.
I asked one man what he was spraying and he told me the product was Roundup. I am not sure if you are aware but there is international concern for Roundup and other products with the main ingredient of "Glyphosate" which is used commonly for weed control. A ever growing large body of evidence / research, the EPA and medical professionals agree the use toxic pesticides are linked to the pandemic of health issues and the rise of diseases such as cancer, Parkinson's Disease, Non Hodgkin's Lymphoma, Alzheimer's and autism, just to name a few. These health effects are not inline with the healthy lifestyle we desire to have in San Clemente.
There are many studies showing the harmful effects to our health especially children when these toxics exocrine disruptors are used where we live. Please visit www.NonToxicSanClemente.org for more information.
Our children, family and pets should not be exposed to toxins designed to kill on a regular basis. We do not want to be playing and walking through chemically treated areas with harmful toxins for the sake of a weed to die. The health consequences to our children and loved ones are not worth it.
Spraying pesticides also kills the microorganisms in the soil and then they soil can no longer absorb carbon. When the sprinklers go off these toxic chemicals go directly into the storm drains and wreck havoc in the ocean, if you read the insert for the pesticide products you will see Glyphosate is acutely toxic to aquatic creatures.
Toxic chemicals have been directly linked to the dramatic bee and butterfly population declines.
I ask that the City adopts and organic policy model for weed control ASAP, as reliance on harmful pesticides and herbicides are poisoning our children and community and putting everyone in harms way.
Glyphosate is banned from use in 26 countries. Why are we spraying something so nasty where we live?? The risk of these harmful pesticides and herbicides are great and not even fully understood the entire picture of the damage they are causing.
We also know that "Glyphosate" is it highly toxic and a health risk based on the EPA's website and classification. Many studies are showing the kidney damage, Cancer, Leukemia, Non Hodgkin's lymphoma, Alzheimer's and Parkinson's are linked to the chemical toxins the City uses for landscape management.
We want San Clemente to be pesticide and herbicide free.
Thank you