THE BYSTANDERS ACT 2020
398
people have signed this petition.
Add your name now!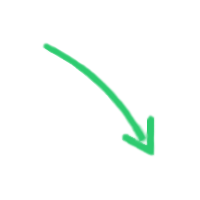 398

people

have signed.

Add your voice!
Maxine K.
signed just now
Adam B.
signed just now
An Act
To allow unarmed bystanders the right to intervene and provide help to other unarmed civilians during police brutality emergency situations that are deemed detrimental and or disturbing in nature.
Be it enacted by the Senate and House of Representatives of the United States of America in Congress assembled,
SECTION 1. SHORT TITLE.
This Act may be cited as the ''The Bystanders Act of 2020''.
SEC. 2. PURPOSE.
The purpose of this Act is to allow unarmed bystanders the ability to use necessary force to stop, or hinder the immediate threat to an unarmed civilian in distress who cannot defend, protect, speak, or escape voluntarily on their own. The actions must be deemed heinous in nature or capacity in order to intervene.
SEC. 3. DEFINITIONS.
In this Act:
(1) BYSTANDER. - The term "bystander" is defined as an unarmed civilian, pedestrian, or citizen.
(2) NECESSARY FORCE. - The term "necessary force" is defined as action required to protect themselves and the unarmed victim in question, or that was deemed a suspect.
(3) CITIZEN IN DISTRESS. - The term "citizen in distress" is defined as an unarmed, detained, or neutralized citizen in distress that cannot defend, protect, speak or escape voluntarily on their own.
(4) INCAPABLE OR UNLAWFUL OFFICER(S).- The term "incapable or unlawful officer" is defined as individuals in law enforcement that are in the act of using force deemed physically or mentally excessive to citizens in distress. Their actions are interpreted as IRRECONCILABLE or RADICAL while serving as a Peace Officer of the Law.
SEC. 4. RESPONSIBILITIES OF FEDERAL AGENCIES.
(a) This Act will supersede local law enforcement onsite that are deemed INCAPABLE OR UNLAWFUL OFFICER(S).
(b) The INCAPABLE OR UNLAWFUL OFFICER(S) that fail to protect and serve would need to be held responsible and found guilty of heinous intent and PHYSICAL AND/OR MENTAL ABUSE towards the citizen in distress.
(i) This act will automatically involve and evoke FBI and IA investigations into the actions of Police Officer brutality used against unarmed citizens.
(ii) This act will call for ALL the police officers involved to be investigated and if found guilty they should be fined and sentenced to a maximum sentence.
(c) This act will LEGAL PROTECTION of BYSTANDERS if they intervene during a reasonable, life threatening, emergency situation.
(i) This act will cover all legal fees, and provide mandatory legal assistance of the bystander's own choosing. The fees will be paid for by the state responsible for the employment of INCAPABLE OR UNLAWFUL OFFICER(S).
(ii) This act will PROTECT bystanders from any APPREHENSION, FORMAL, or INFORMAL criminal charges based on involvement.
(iii) This act protects against RETALIATION and backlash by local government , political leaders and peace officers. A one year of SURVEILLANCE of the law enforcement department, and protective oversight will be provided to any bystander that chooses to intervene reasonably and strategically.
****************
This Act is a call to action to protect ALL citizens from police brutality.
V/r
Mario Cochran
Mariocochran89@gmail.com
Facebook: @
#MarioJaye #TOUGHlove #BYSTANDERSAct2020 #letTHEMlive