The Baker's re-housing appeal
581
signers.
Add your name now!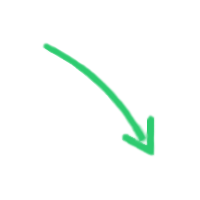 581

signers.

Almost there!

Add your voice!
Maxine K.
signed just now
Adam B.
signed just now
Hi Everyone.
I am doing this petition to help a lovely family with a special cause. The family in question have a little fighter called Lewis, he is 8 years old and fighting the hardest fight of his life against leukemia. If that wasn't enough for his family to cope with they are living in a top floor maisonette, which he struggles to walk up several flights of stairs too and his mother who has a knee condition struggles with carrying him and also getting his two younger siblings up safely too.
Lewis's parents have applied to Bromley council to move to a more accessable property only to be refused, they have appealed and so for they have waited 9 weeks for a decision. I don't know if this petition will help but I can't just sit back and watch a lovely family have to struggle with an extra stress/worry. Please put yourself in their position for 5 minutes, imagine having to sit around a hospital watching your young child go through Chemo, Transfusions and blood tests as well as other tests we probably have never heard of or ever will, then to add to your worry your stressing how you are going to get your tired, sore and not forgetting now irritable child up the stairs to their home after they have had an exhausting day, because your partner is out with your other children/picking them up/doing the shopping or general mundane chores we idly whinge about so he's not around. Also you don't want to interrupt your neighbour to help you yet again. Can you imagine yourself in this situation?
The answer is NO! Because we never want to go through what this young family has to endure day to day and if it was a relative or friend you wouldn't want them to go through the extra stress too!
One more thing to think about, your son/daughter has a low immune system so they are unable to socialise so no school or park for them, where they gonna go for fresh air? if your stuck in a flat with no balcony or communal garden for freedom?! Also not forgetting how dirty and Germ ridden a community stairwell must be! food for thought huh?!
If you could please take two minutes to sign (and if possible share), hopefully by getting enough signatures someone who is in the position to help might take this situation more seriously and help the family get moved ASAP!
Thank you for taking the time to read and hopefully sign!
Links