PLEASE HELP abolish Thailand's cruel laws of lèse majesté and release the unknown hundreds of LM and political prisoners.
285
signers.
Add your name now!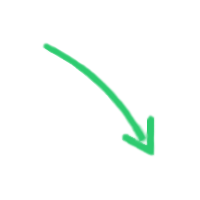 285

signers.

Almost there!

Add your voice!
Maxine K.
signed just now
Adam B.
signed just now
Note ABOUT the ACT4DEM PETITION to the
Government of Thailand and ASEAN
for the
ABOLITION of the Thai law of lèse majesté (ARTICLE 112 of the Criminal Code)
and the
RELEASE of all LM and POLITICAL PRISONERS

This petition has been initiated by organisations and people who are increasingly concerned about the future of democracy in Thailand.

Following the bloody military crackdown in Thailand in April – May 2010 that killed 93 people and wounded nearly 2000, lèse majesté laws have been increasingly used to silence the rising dissatisfaction with the justice system in Thailand. After the 2006 military coup the number of people charged with LM rose abruptly from less than 10 per year to 100 and in 2010 it had topped 500.

Today nobody knows how many hundreds of people are charged or being charged with LM– not even the lawyers. If not already in jail, almost all civil society leaders who opposed the Abhisit Government are now facing charges of lèse majesté.

Breaking strict taboo in Thai society, this petition addresses one of the root causes of the Thai Crisis: the impact of lèse majesté on the development of democracy.

The petition is open for signing by organisations and individuals all around the world.

The petition will remain open and on-going until all political prisoners in Thailand have been released and Article 112 has been abolished. The sovereignty of Thailand rests in the hands of the people. The struggle of the people to throw off the webs of corruption that limit and stifle their abilities to realise their democratic rights needs international solidarity now.

We are aiming to gather 11,135 signatures, the number of extra-judicial killings and political assassinations since 1947 revealed by our research. We estimate this is about one third of the actual number killed.

40 organisations and more than 1000 individuals have signed already (28.11. 2011).

We aim to deliver the petition to Thai Government and the ASEAN on 10 December 2011 - International Human Rights Day.

Please sign the petition.

Thank You.

Action for People's Democracy in Thailand (ACT4DEM)
* * * * * * * * * *
Some information about some of the few known LM prisoners and their cases:
Daranee Charnchoengsilpakul, a media woman turned anti-coup activist, has been in jail since August 2009. She faces severe health problems and is being denied proper treatment. She remains defiant.
Tanthawut Taweewarodomkul, a Red Shirt website designer and single father, was ambushed at his home by a gang of police and jailed immediately – in April 2010. The police claim that the 'UDD-USA' website he administered was 'A threat to the monarchy'. From prison he wrote to his 10 year-old son that: "What Dad wishes You to know is that he is most troubled by not being with you. Web (the son's name) must know that Dad has not killed anybody, not cheated anybody, not sold any drugs and not deceived anybody. Dad worked as best he could with the skills he had to help his friends, and for doing this he was arrested."
Surachai Sae-Dan, a Red Siam leader is 68, suffering from many illnesses and now on hunger strike against his maltreatment in prison. He was jailed on 22 February 2011. In writing his will from prison he has told his young followers . . 'Never give up, never loose hope. Keep fighting."
Somyot Pruksakemsuk, a well-known labour activist and editor of Red Power, was arrested at the Thai-Cambodia border on 30 April 2011. In his letter from prison entitled 'Victim of the Unjust' he states 'I shall fight for freedom until my last breath. I may agree to shed my freedom, but not my humanity.' Somyot has faced serious abuse and has been continuously transferred to prisons in different parts of Thailand.
Lerpong Wichaikhammat (Joe Gordon) a Thai-US pensioner in Thailand for health treatment, was ambushed by a gang of 20 DSI agents in Northeast Thailand, charged for posting a Thai version of 'The Thai King never smiles' on a web-board in 2008 – 2009, and thrown into prison on 24 May 2011.
Ampon Tangnoppakul, a 61-year-old grandfather, was sentenced to 20-years in prison on November 23, 2011, for allegedly sending four SMS messages critical of the queen to Somkiat Klongwattanasak, the personal secretary of former prime minister, Abhisit Vejjajiva. Ampon, who is suffering from laryngeal cancer and has been unable to access proper treatment during his time in detention, strenuously denies sending the messages.


* * * * * * * * *

For FULL DETAILS about the PETITION, click here
For FULL DETAILS about the LM 112 Campaign, click here


Links