The abolishment of random classroom shuffling exercise for SRSP
21
people have signed this petition.
Add your name now!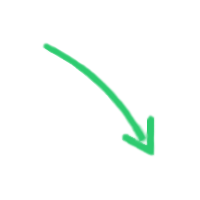 21

people

have signed.

Add your voice!
Maxine K.
signed just now
Adam B.
signed just now
Dear Mr Teng and School Board of SRSP Batu Pahat,
We, the parents of class 3S and 3P (2019) would like to petition against the need for random class shuffling.
It has come to our understanding that SRSP is considering and implementing classroom shuffling especially for the class of 2020 (primary 4). The school in private has given a few excuses for the exercise, that it is to emulate National Schools where shuffling and changing the classes is the norm, and the other excuse being that there are cases of bullies in other classes and due to parents' demand, would like to change the dynamic of the classes to reduce cases of bullying.
Before the class reassignment is done, we would like the school to clarify a few parameters adopted by SRSP for the reassignment of classes:
1. How minor/major is the reassignment?
2. On what basis are the students being reassigned?
We, as parents of class 3S and 3P of year 2019, have a lot of concerns and would strongly object to the reassignment of classes if the above excuses are the only reason the exercise are being done, and if the parameters adopted for reassignment not to our satisfaction.
Below are the reasons we forward for our objections:
1. We would like our children to foster cohesiveness and increase the depth of their friendship all the way to the end of the primary school years. Many of them have build a budding livelong friendship over these three years and to separate them at this crucial junction of their life is unjustified.
2. Even for minor shuffling, any child who is being shuffled out will feel that they are being singled out or that they are not good enough.
3. We don't want to be like government primary schools, to assign classes based on grades or other assessments, this will increase the pressure to compete on children.
4. As the children will be facing higher pressure going into upper primary classes, we hope that they can have a stable class environment so that they can focus on the changes in the syllabus. Also, we advocate a close relationship between the students and homeroom teacher. This has been shown to be a stabilising effect to the students in their formative years and the homeroom teacher will be their primary beacon in life, providing a lifelong mentor to the students to look up to.
5. Std4 is an advance stage in their primary school studies, children need familiar teacher who best understand their weakness & strengths, after 3yrs observation, to assist kids with most suitable & needed methods for better achievement
6. If students are broken and reassigned to different classes, it is inevitable that they will form groups in classes which in the end will sacrifice their cooperative spirit and the sense of belonging.
7. We understand there are cases of bullying happening in Standard 3 and that shuffling are done due to this reason. We do not think that this reassignment will help to improve the situation as the root cause of bullying is not addressed at all. What other preventive measure are done to address this problem? Even if the bullies are reassigned to a more stable environment, does this means that the bully will not destabilised the stable environment? Won't it be a better idea to let the parents of the problematic classes come together to address this issue? Build a micro community from these parents as we have done to help the students overcome their problem. Please don't just pass the buck and shift the problems elsewhere.
8. Lastly, it takes time for the parents of each class to foster a sense of family relationship between us. Due to the competitive environment nowadays, most of students have both parents working. We have build a strong community here where everyone of us look out for the each other's children. This has prevent cases of bullies or students being neglected and that all of them can grow strong together.
We hope that the School Board of SRSP and Mr. Teng as the principal will seriously consider all the points we have put forward and reconsider this exercise.
Thank you