The 500 Donner Project- Downtown Monessen
245
signers.
Add your name now!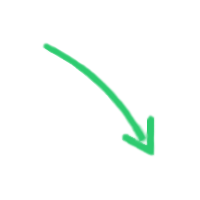 245

signers.

Almost there!

Add your voice!
Maxine K.
signed just now
Adam B.
signed just now
500 Donner Project
My name is Matt Shorraw, and I am pleased to present this proposal for your review. I am a lifelong resident of Monessen. Having lived in Monessen my whole life, I have become involved in various volunteer groups and organizations throughout the city. After completing my Bachelor's degree at California University of Pennsylvania in Commercial Music Technology in the spring of 2015, I am currently pursuing my Master's degree in Technology Education, also at Cal U. My love and passion for music has granted me the opportunity to work with Monessen students as the new Assistant Band Director at Monessen High School. Similarly, my love and passion for my hometown gave me the privilege of writing Images of Modern America: Monessen, which was published through Arcadia Publishing earlier this year, in conjunction with the Greater Monessen Historical Society (501-c3).

I am hoping to unite both my love of music and my passion for Monessen, as well as my interest in architectural preservation, by attempting to restore one of Monessen's most prominent downtown buildings.The 500 Donner Project will aim to restore two locally significant buildings in the heart of downtown Monessen. Located at 500 Donner Avenue, the former Health Mart building has had a long and very illustrious history within Monessen. In fact, the building itself was constructed from locally sourced stone, and steel from the Pittsburgh Steel Monessen Plant. It was also home to the Monessen Savings and Trust Company for much of its existence. Unfortunately, this beautiful building in the Beaux Arts style has fallen into disrepair. Some individuals believe 500 Donner is unsalvageable and should be torn down. I strongly disagree with them, and would love to see it restored back to its former glory. Not only that, but it will also encourage more businesses and people to visit and invest in Monessen's downtown. I also wish to restore the former G.C. Murphy's building and develop the empty lot between that building, and 500 Donner.

Upon renovation and restoration of 500 Donner, the development of an annex on the adjacent empty lot, and the former G.C. Murphy Building, the space will be converted into a café, music center, office space, and, auditorium, as well as various other spaces, detailed below. The new addition will be accessible from the existing structure, as well as from the street-side of the building.

Funding for this project will be sought from individual donors, fundraisers, and foundation grants, with the help of Monessen Communities That Care (501-c3).
Overall, the desired outcome is to further educate school-aged children in the arts and recording technology fields and providing services to adults, while various retail opportunities in the city of Monessen. Another aspect of the project is to connect various generations, so that they can learn from each other and be connected through a common subject, such as music.
Lastly, the auditorium and office spaces would encourage entrepreneurship in the city of Monessen, and would hopefully spark a revival in Monessen's business district.
This project will serve individuals of all ages. The music center and recording studio will be geared toward school-aged children and young adults; although it will be open to all. The café will be open to the public; the office space can be rented to any individual who is starting a business or who will need space.; and the auditorium will be available for rental for private and public events.
This project is worthwhile, because it will benefit many people of all ages. Many youth in Monessen are at-risk, and music is just one subject that can serve as delinquency prevention. It will also expand the individual's knowledge of arts, technology, and culture, and will rebuild a sense of community. Since Monessen is an economically deprived area, there are not many outlets for the youth, nor are there many places to go. Making this project possible will bring a much-needed energy to mid-downtown Monessen.
I am willing to tackle this project, simply because I love Monessen, its people, and its historic significance. I see a need to make this possible, and I am accepting the challenge. I am willing to sign a five-year agreement with council, stating that if I cannot get this project complete or near completion within 5 years, I am willing to give the properties back to the city of Monessen.
If you are a former or current resident of Monessen, or of the Mon Valley area, please consider signing this petition to show Monessen Mayor Mavrakis and Council that this a worthwhile venture.
Thank you!
Musically,
Matt Shorraw